Lady Pamela Hicks' Royal Connections Are At The Centre Of A New ITV Doc
In My Years With The Queen, Lady Pamela will share rarely seen photos & extracts from her personal diaries.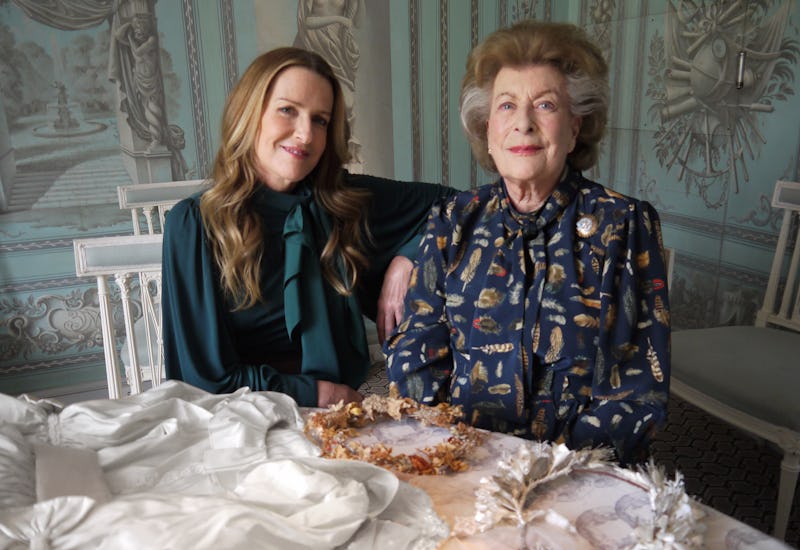 ITV
In the wake of Prince Harry and Meghan Markle's bombshell sit-down with Oprah Winfrey, interest in the British royal family appears to have reached new heights. Riding the current wave of royal intrigue is ITV's latest documentary My Years With The Queen, in which Lady Pamela Hicks will speak about her life growing up within the royal sphere and her close relationship with Queen Elizabeth II. But, who is Lady Pamela Hicks?
Per Tatler, Lady Pamela Hicks was born in 1929 and is the youngest daughter of the 1st Earl Mountbatten of Burma and Edwina Mountbatten. She spent much of her youth travelling and living around the globe, during which time Lady Pamela became a regular name in the world of high society. She is also the cousin of Prince Philip, Duke of Edinburgh, and in 1947, she was a bridesmaid at the wedding of Prince Philip and Princess Elizabeth (who would later become Queen).
As mentioned, Lady Pamela Hicks is also a very close friend of Queen Elizabeth II and has been at Her Majesty's side throughout some of the most difficult points in the monarch's life. Including a 1952 trip to Kenya, during which the then-Princess Elizabeth was informed of her father's death and told she had become Queen, the Daily Mail reports.
In 1960, Lady Pamela tied the knot with interior designer David Hicks and the pair went on to have three children together: Edwina, Ashley, and India. The latter of whom went on to host The India Hicks Podcast, an audio series that sees India recount her family's life within British high society with the assistance of her mother Pamela.
Now Lady Hicks' years spent growing up within the royal circle will become the subject of ITV's latest documentary My Years with The Queen. Throughout the programme, Pamela will treat viewers to an array of royal anecdotes as one of the Her Majesty's closest confidantes, sharing rarely seen photographs and extracts from her personal diaries that are bursting full of memories with the Queen.
In the documentary, Lady Pamela also shares her thoughts on prominent royal figures and moments from throughout the decades — including Princess Diana, whom she describes as "silly" and having a "ridiculous" wedding dress.
My Years with The Queen airs on Thursday, April 1, at 9 p.m. on ITV.