Maya Jama Addressed Those "Silly" Dating Rumours In The Most Iconic Way
The Love Island host pulled everyone for a public chat.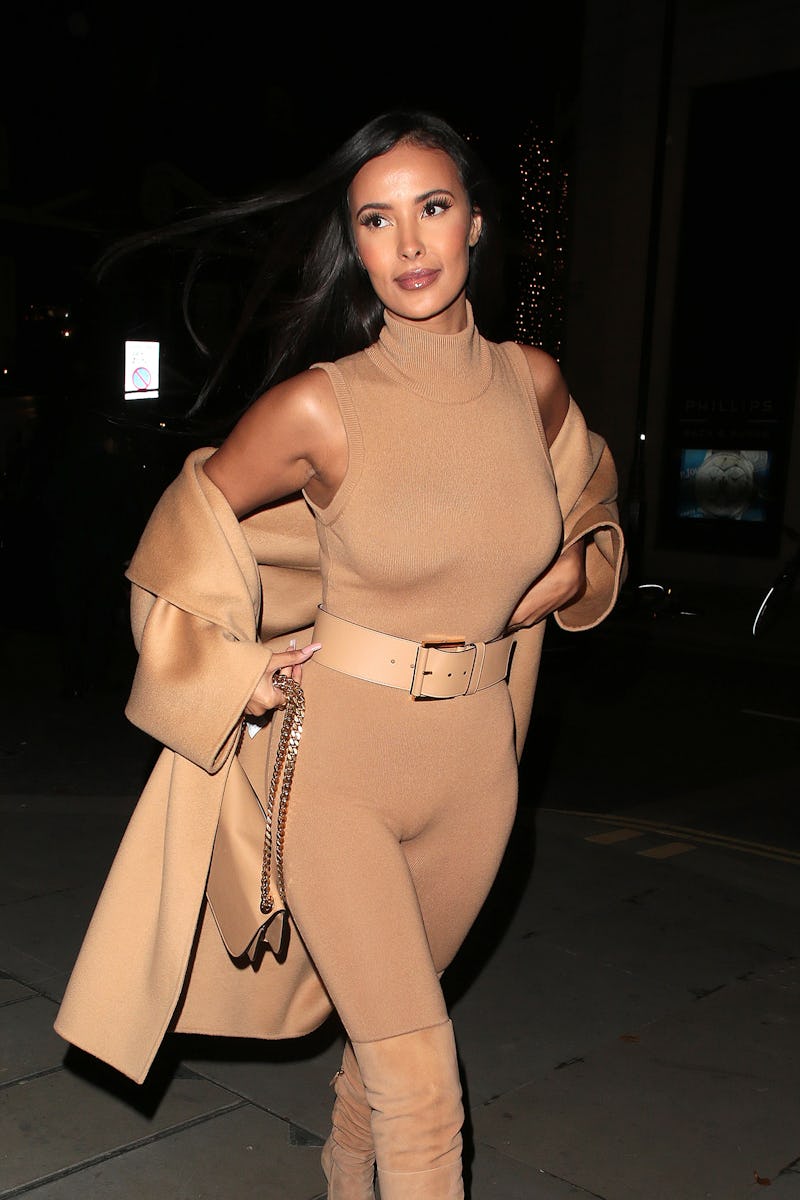 Getty Images/Ricky Vigil M
Having taken over from Laura Whitmore, Maya Jama is Love Island's host. It's a good fit for the self-confessed fan of the show, but what do we know about Jama's own love life? Well, the presenter has squashed rumours that she is dating someone. Alongside pictures of Jama with a male, The Sun claimed that she was dating a "mystery man" on Jan. 11. Serving the ultimate comeback on Twitter, Jama said of the story: "Lol, that's my makeup artist and my hairstylist, you silly things."
In fact, speaking to The Times on Jan. 7, Jama confirmed that she is "really, really single" right now after her relationship with basketball player Ben Simmons came to an end. They were rumoured to be an item around May 2021, having been first spotted together in Philadelphia. The relationship was officially confirmed that July when the pair were photographed kissing at Wimbledon.
Prior to her relationship with Simmons, Jama dated British rapper Stormzy. She opened up about their relationship whilst talking to The Times, recalling how young they were when they first met. "We were just little babies," she said. The pair got to know each other while she was a DJ on Rinse FM, and happened to play one of his songs. He thanked her on Twitter, and their relationship began soon after. "I don't think either of us knew it was going to be such a big thing," Jama said. "We were just young and in love and we're going to go for it and work really hard." Jama has also been linked to Drake in the past after the rapper mentioned her name in one of his songs. The lyric can be found in Only You and goes, "Chubbs might jam this yute for a chain / And give it to a sweet one, called that Maya Jama."
The presenter has stayed relatively quiet about her dating life, noting to The Times that "when you're a woman in the industry, most of the things people want to talk about are your relationships. It's different for men. I'd seen that happen to other people."
This article was originally published on