Bridgerton's Shelley Conn Has Got A Seriously Impressive Acting CV
Fans of ITV thriller Liar will definitely recognise Bridgerton's new recruit.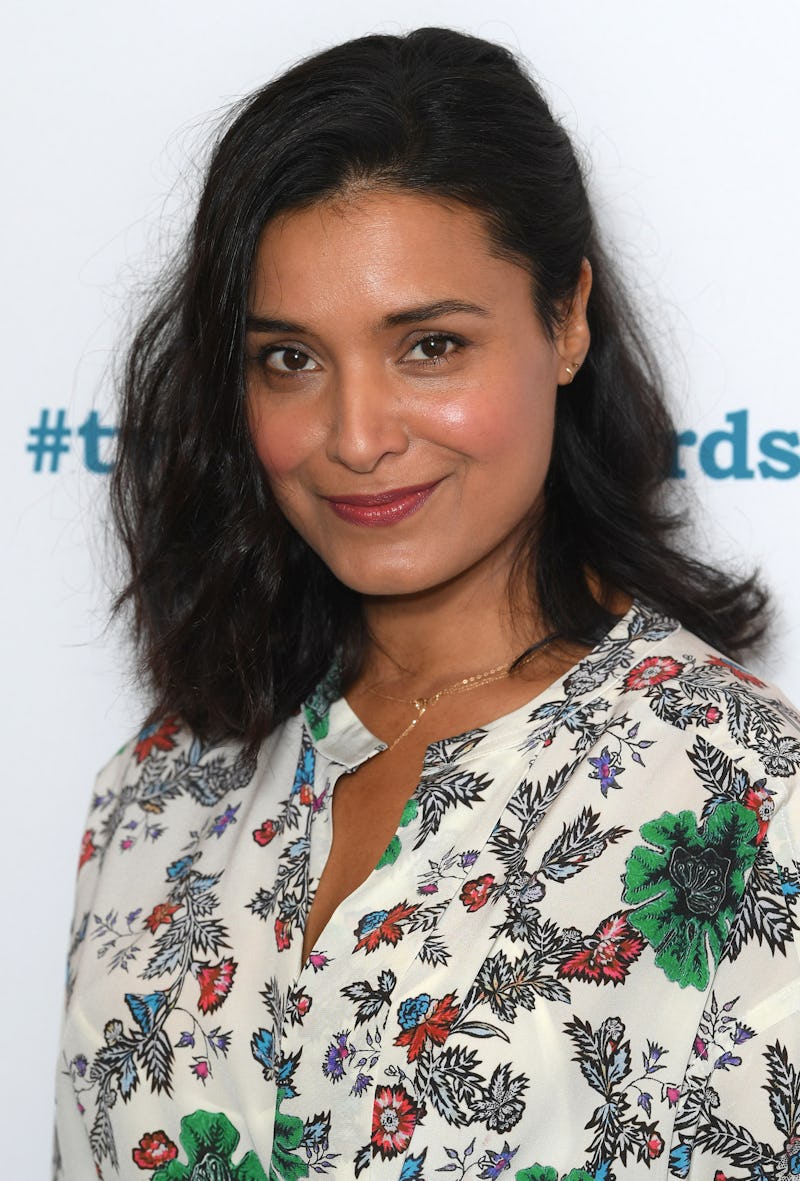 David Fisher/Shutterstock
Like me, you'll no doubt be devo'd to hear that everybody's favourite duke, Regé-Jean Page, has left Bridgerton. The announcement came over the Easter weekend, but as if to cheer us up from the news, team Bridgerton revealed shortly afterwards that some new stars had been added to the mix for season two, including Shelley Conn. But who is Shelley Conn, and where might you recognise her from?
Conn was announced as joining the show alongside Charithra Chandran, Calam Lynch and Rupert Young, and will play an important role in the coming second series. Based on Julia Quinn's second book in the Bridgerton series, The Viscount Who Loved Me, season two will revolve around the love life of eldest sibling Anthony.
Anthony is set to meet sisters Kate and Edwina Sharma (played by Simone Ashley and Charithra Chandran, respectively), both of whom will have some form of romantic entanglement with the bachelor brother. Conn has been recruited to play the sisters' mother, Mary.
Mary seems to have her own fascinating backstory, as a woman once married and surrounded by scandal. She returns to London with her daughters and must face the after-effects of said scandal, as well as attempting to marry off Kate and Edwina.
You'll likely recognise Conn from her numerous TV acting credentials, including Mistresses, McDonalds & Dodds, W1A, Death In Paradise, Four Weddings & A Funeral, and The Irregulars. Most notably, she appeared in ITV thriller Liar, where she played the tough but fair DI Vanessa Harmon.
Hailing from Baskingstoke, Conn has previously pinpointed her attendance at Queen Mary's College as the time she really honed her passion for acting. "I left when I went to university but until then I would say those were really crucial years in training and transitioning from the enjoyment of school plays into beginning to really study the craft. I would say that without a doubt began at QMC," she told film festival site Exit 6 in April 2020.
Conn also shared that, for her, the years of she spent acting on stage were invaluable in building up her skills. "It's where you're trained, it's your skill," she explained. "If that can transpose somehow onto the screen, then that's great. I'm glad to have had that foundation. I always excelled in the naturalism of theatre."
There's no news yet on when Bridgerton season two will air on Netflix, but signs suggest that filming has already begun, so we could be looking at some time in 2022.