Yes, You Definitely Recognise George In Anne Boleyn
Paapa Essiedu starred in the biggest British series of 2020.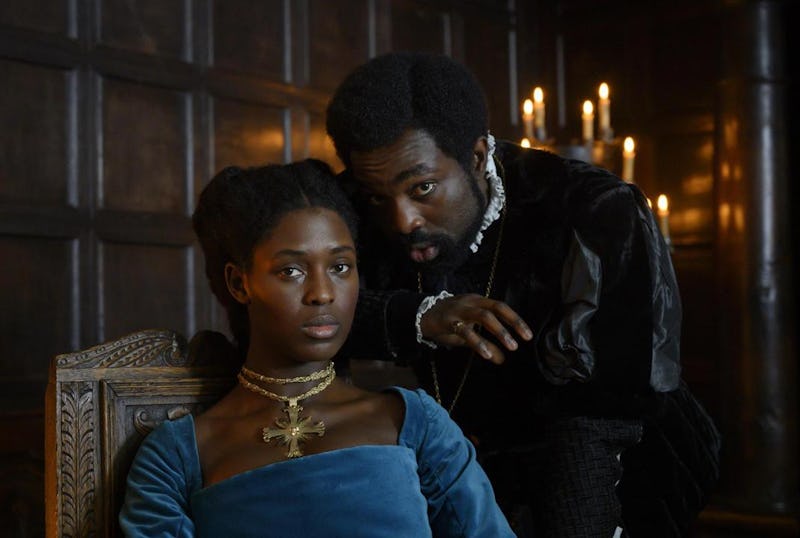 Fable Pictures Ltd/ The Falen Falcon Ltd / Sony Pictures Inc.
While he's been having huge success in theatre, film, TV, and radio for a number of years now, Paapa Essiedu rose to international stardom in 2020 when he starred opposite Michaela Coel in I May Destroy You as the kind-hearted but guarded best friend, Kwame. This may be the role he's most recognised for but Essiedu has a wealth of work behind him including performing in the Royal Shakespeare Company. And he's returning to his classical roots in Channel 5's Anne Boleyn, as her brother George, where mystery and jealousy means he meets a bloody end.
Essiedu went to The Forest School in Walthamstow, North East London. His mum – a fashion and design teacher who sadly passed away from cancer when Essiedu was just 20 years old – raised him and the Guardian writes that he had a passion for acting from a young age, later gaining a place to study at Guildhall School of Music and Drama. It was here that he first met Coel and the two began working together professionally.
In an interview with fellow actor Lennie James he revealed that losing his mum when he was young shaped his career. "I know the reasons why I am the way I am, and I know the enormous part that my mum played in making that," he told James.
As he CV shows, Essiedu had immense success at the beginning of his career on both stage and screen. He worked with the Royal Shakespeare Company on productions of King Lear and Hamlet, starring as the titular Dane in the latter. He's also worked on productions of Romeo and Juliet, You For Me For You, and Pass Over.
However, Essiedu has really made a name for himself on TV. In 2017 he played Otto in The Miniaturist. The following year he played Nate Akindele in Kiri and Ed Washburn in Press. And in 2020 he played Alexander Dumani in the sensational Sky original series, Gangs of London before taking on the role of Kwame in I May Destroy You.
Essiedu's next big part sees him take a step back in time for Channel 5's latest period drama, Anne Boleyn, with Queen and Slim's Jodie Turner-Smith in the leading role. Essiedu stars as Anne's brother, George, with whom she has a close relationship. So much so that Henry VIII (played by Mark Stanley) becomes increasingly jealous of George, eventually suddenly that he and Anne are having an incestuous relationship and having them both executed.
You can watch Essiedu in Anne Boleyn on Channel 5 from June 1 at 9 p.m.