Freeform's New '90s Thriller Stars A Teen Wolf Alum
Froy Gutierrez plays a high school crush in the Jessica Biel-produced Cruel Summer.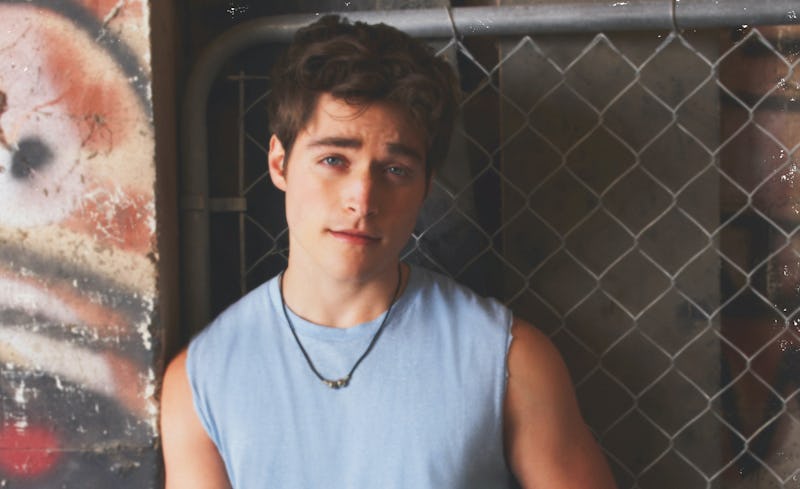 Frank Ockenfels/Freeform
For someone who's barely a '90s kid, Froy Gutierrez has spent a lot of time immersed in the decade. The actor, who was born in 1998 and is now 22, stars as Jamie Henson in Freeform's new thriller Cruel Summer, which takes place between 1993 to 1995. The show traces the fallout after high schooler Kate Wallis — a popular student — goes missing, and the awkward Jeanette quickly rises to take her place as Queen Bee. Gutierrez's character is Jeannette's secret crush and an all-around likable guy. Here's what fans need to know about the actor bringing him to life.
Gutierrez Has Already Been In Several Hit Shows
The actor told Buzzfeed that he got discovered in Dallas, Texas while acting in the Dallas Children's Theater. He then made his mainstream debut as Charlie in the 2015 Nickelodeon series Bella and the Bulldogs, later scoring to recurring roles as Josh on One Day at a Time and Nolan on Teen Wolf.
Gutierrez's Instagram Is A Peek At His Real Life
Gutierrez is pretty candid on Instagram, treating the platform like a window into his life. He often shows behind-the-scenes photos from his various projects, like the below picture from One Day at a Time.
He also frequently posts photos of his family, including his younger brother and sister. He is decidedly not too cool to wear matching Christmas jammies with his little bro.
Gutierrez Is Also A Singer
Over the last couple of years, Gutierrez has branched out into the music industry as well. "[Music] has definitely been something that I have been very critical of myself with [in the past]," he told Buzzfeed in 2019. "I've been working on it for the past five years, so, for a very long time. I have all these songs that I am just sitting on and that I don't want the world to listen to and that will never come out. I've had to take my time with it and learn what works for me sonically, aesthetically, lyrically, and what sounds authentic and not forced." He added that it was Lorde's Pure Heroine album that pushed him to start writing his own music in high school. "It was really cool to hear an authentic take on what it was like to be a teenager growing up, and that's very much what inspired me to start writing."
In 2019, Gutierrez released his single "Fix Me." He told Buzzfeed that he wasn't nervous to release it, because simply making the music was what was important to him. "I feel like I am in a place that I have so many different ideas for music, so if the first single or second single doesn't, like, do well, it's not really at the forefront of my mind. I just want to create music."
By mid-2019, he'd dropped two more songs: "When it's Midnight" and "Crash." He hasn't produced anything new since then, but he's been busy acting.
Who Guttierez Is Dating
Guttierez hasn't commented on his personal life. In 2020, rumors began circulating that he was quarantining with Game of Thrones star Richard Madden in Madden's co-star Emilia Clarke's Los Angeles home, but neither man has said anything about the nature of their relationship. "I just keep my personal life personal," Madden told The New York Times in 2019, around the time he was linked to 13 Reasons Why actor Brandon Flynn. "I've never talked about my relationships."