Katie's Bachelorette Contestants Made An Unprecedented Move On This Week's Episode
"THE BACHELORETTE BOYS ARE UNIONIZING"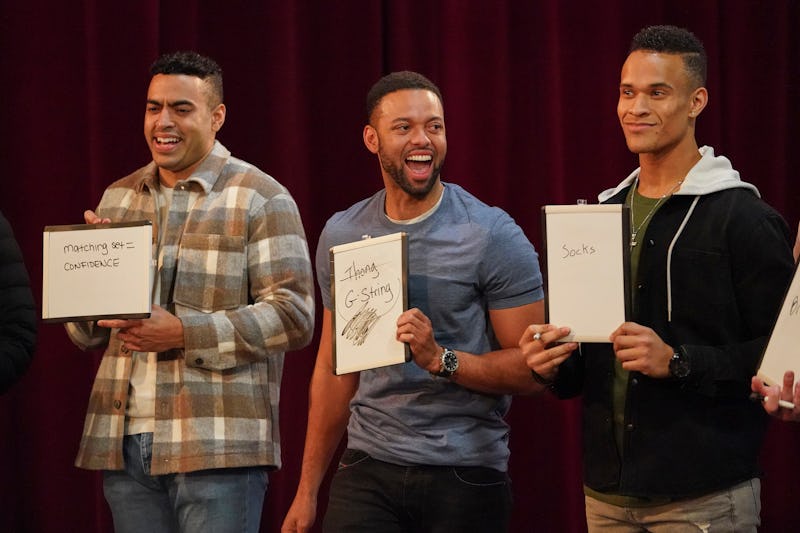 ABC/Craig Sjodin
Every season of The Bachelorette claims to be the most dramatic. In fact, seemingly every episode claims to be one of the franchise's most shocking. But the third episode of Katie's season actually kind of delivered on that promise. In an unprecedented move, the rest of Katie's contestants united against Karl to send him home.
Early on in the season, Karl cemented himself as one of the least likable contestants in the group by going to great lengths to cause friction with the other men. During the climax of Episode 2, after Katie cut ties with Aaron's rival Cody, Karl decided to strike while the iron was hot. He whisked Katie aside to warn her that there were other men who also weren't there for the right reasons, manipulating an already-anxious Katie into becoming even more distrusting. Katie closed the episode by telling the men, "If you are not here for me, if you are not here for an engagement, then get the f*ck out," adding, "I'm not here to waste my time." It was a classic case of Karl seeing his own ship sinking and trying to take everybody down with him, given that his "warning" was utterly unfounded.
When the drama picked up in the June 21 episode, an exasperated Katie revealed that she wanted to cut straight to the cocktail party. But the rest of the men were uninterested in letting Karl manipulate Katie's trust, so they banded together in the middle of the rose ceremony to tell her the truth. Mike, another contestant, acted as the group's mouthpiece, informing Katie that all the drama and misfortune permeating throughout the house was Karl's doing. Katie asked if everyone felt this way, and in a Regina George moment, the rest of the group resoundingly agreed. The Rose Ceremony proceeded shortly thereafter, culminating with Katie not giving Karl a rose, sending him on his way, and off our screens for good... or maybe at least until Bachelor in Paradise.
Katie has proven once again that she has very little time for dramatics, and in a collective manner, the men have shown they don't have much patience either.