Queen Victoria Continues To Be The Worst On The Bachelor
She got another contestant sent home during the Jan. 18 episode.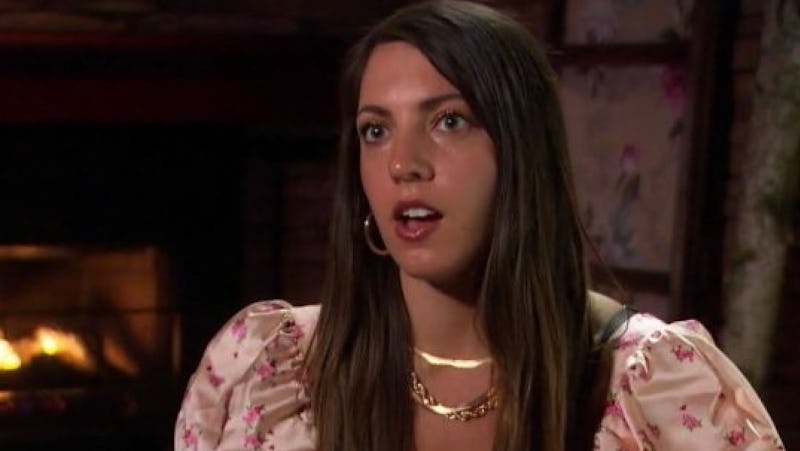 ABC/screenshot
There's only one person to blame for Marylynn Sienna going home on the Jan. 18 episode of The Bachelor: Queen Victoria, who's pot-stirring ended up disrupting the entire rose ceremony. Instead of using her time with Matt to get to know him better, Victoria informed him of her roommate Marylynn's "toxic" behavior, claiming it forced her to sleep on the couch. Naturally, Matt then confronted Marylynn, who insisted she did nothing wrong. She even tried to apologize to Victoria (for what?), but was completely blown off. Yet somehow it was Victoria who received Matt's rose.
"I am floored ... she's a good actor," Marylynn said of Victoria in a confessional. Victoria, meanwhile, was elated by the news of Marylynn's departure. "All the fake bitches can go home," she told the cameras.
Bachelor fans felt quite differently. On Twitter, they opined the fact that Victoria had driven a wedge between Marylynn and Matt, adding that they hoped to see her on Bachelor in Paradise or even as a future Bachelorette. "MARYLYNN FOR PARADISE OR WE RIDE AT DAWN," wrote one viewer in all caps. Other viewers were equally enthusiastic. "MARYLYNN DID NOTHING WRONG," asserted another.
In short: justice for Marylynn!