Clare Eliminated A Bachelorette Contestant With An Epic Callback To Juan Pablo
Juan Pablo isn't the only member of Bachelor Nation who's been told off by Clare.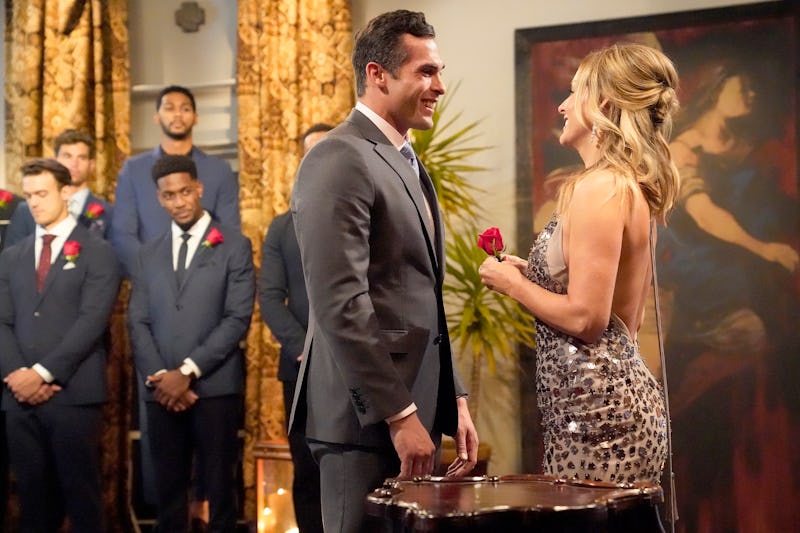 ABC/Craig Sjodin
Juan Pablo isn't the only member of Bachelor Nation who's been told off by Clare Crawley. After an intense argument on Tuesday night's episode of The Bachelorette, Yosef was sent home in an elimination that brought Clare's journey on the franchise full circle. "I never thought I'd ever have to tell any man that I would never want them to be the father of my child," Clare told Yosef before unceremoniously sending him home. "And I stand by that."
Things got heated when Yosef decided that he needed to confront Clare over her "immature" behavior on the two group dates: first because she criticized the guys for an awkward start to the first date, and then for making the men play strip dodgeball on another date that, to be clear, Yosef was not on. "I feel like a lot of these guys, they're just appeasing you," Yosef told Clare. "If I had been on that date, I sure as hell wouldn't have crossed that line." He continued with a few low blows, telling the Bachelorette that she was "setting a bad example" for his daughter, that he was "ashamed" to be on her season, and that she had been acting "crazy."
Once Clare began to share her side of things, Yosef got even angrier, telling her that he wasn't done. "You know what? You are done," Clare fired back. "Never in a million years did I ever think I would have to utter these words again. Do not ever talk to me like that." After she told him — just like she did Juan Pablo — that she would never want her children to have a father like that, Clare eliminated Yosef on the spot. "Get out of here," she said, walking away.
Though Yosef attempted to fire off a few more insults on his way out, shouting "I expected much more from the oldest Bachelorette," Clare ultimately got the final word. "To sit there and say, 'You're the oldest Bachelorette?' Well guess what," a teary Clare told the cameras. "I'm the oldest Bachelorette, that's 39, that's still single because I didn't settle for men like that."
Despite his dramatic elimination, it seems like Yosef has no regrets about his fight with Clare — or the fact that he established himself as the villain of the season. For a brief period of time, his Instagram bio read simply, "I'm not done yet," as a nod to the clip of the fight that was included in the promos for Clare's Bachelorette season. "You say zero filter like it's a bad thing," he wrote on Instagram, alongside a video of host Chris Harrison introducing the men who were competing on Clare's season.
Yosef even shared a clip of himself watching his fight with Clare at a bar with some friends on his Instagram Story as it aired on Oct. 27. "Is this coffee or tea?" a friend captioned the clip, in which Yosef raises his eyebrows and takes a pointed drink from his wine glass. Bachelorette fans, say hello to your new villain.