Gillian Anderson Isn't Done With The Fall Just Yet
Will Stella Gibson and The Fall return for a fourth season?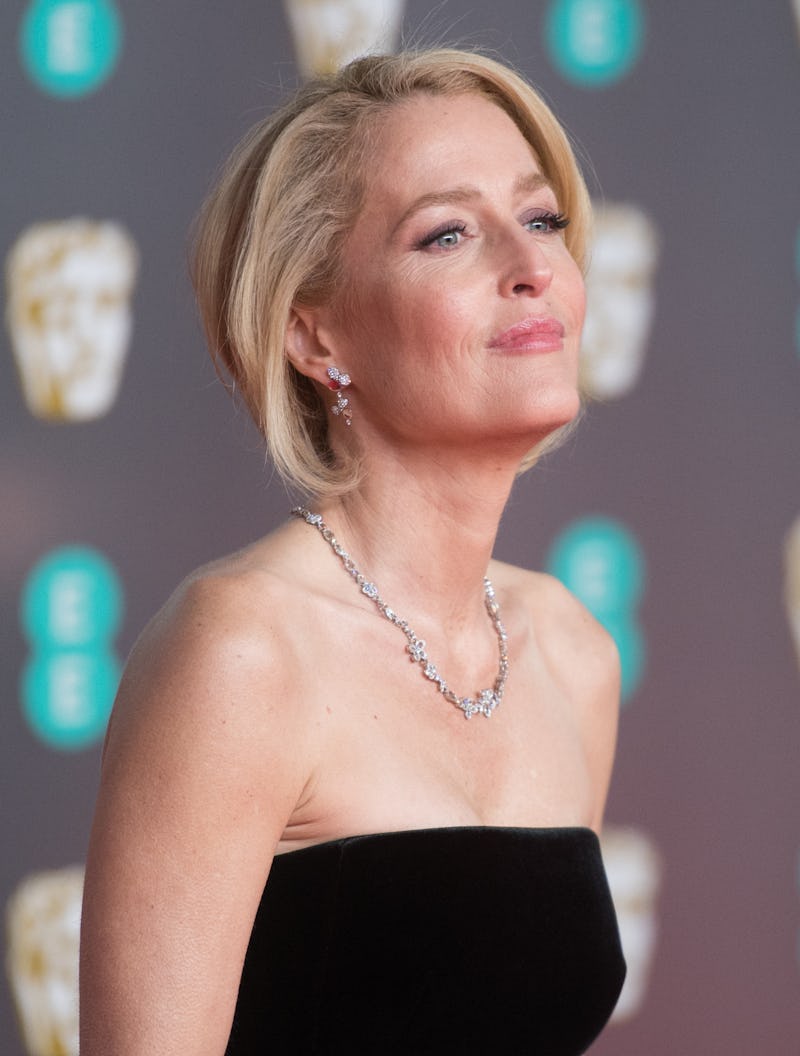 Samir Hussein/WireImage/Getty Images
It's been five years since The Fall last aired, but since the show became available to stream on Netflix it's made quite the resurgence in popularity. While the third season ends on a pretty definite note, The Fall's protagonist DCI Stella Gibson (played by Gillian Anderson) is still very much alive, and with potentially much more to give. So could a fourth season actually be on the cards?
From the BBC's perspective, there doesn't seem to be any definitive plans in place. I've reached out to the broadcaster to see whether this is still the case, but the show's creator Allan Cubitt said that Jamie Dornan's exit in the third season doesn't necessarily mean The Fall is done for good. "I do have some thoughts," Cubitt told Digital Spy in 2016. "But I'm quite keen on doing other things as well, so it's not going to be straight away."
More recently, Anderson also hinted at the possibility of The Fall's return. During a 2021 episode of Variety's Actors on Actors series with Elisabeth Moss, Anderson asked the actor whether she'd like to revisit the role of Peggy on Mad Men. Moss explained how she liked where they left her character when the series concluded, going on to ask the same question of Anderson.
Anderson replied that Stella Gibson would be the character she'd most like to revisit, going on to hint that there could very well be a fourth season of The Fall. "Even when we ended those three seasons, we talked about the fact that one day – maybe in the same way that Prime Suspect came back. There were huge breaks between their seasons," Anderson explained. "Our writer-creator-director Allan Cubitt has been ready to dip back in and revisit her."
It wouldn't be the first time that Anderson has found her way back to a familiar role. Fourteen years after The X-Files ended in 2002, she picked up the character of Agent Scully for two seasons when the show returned to Channel 5 in 2016.