The Kim's Convenience Cast Is Bummed By The Show's Cancellation, Too
"It feels like the rug was just swept from under us."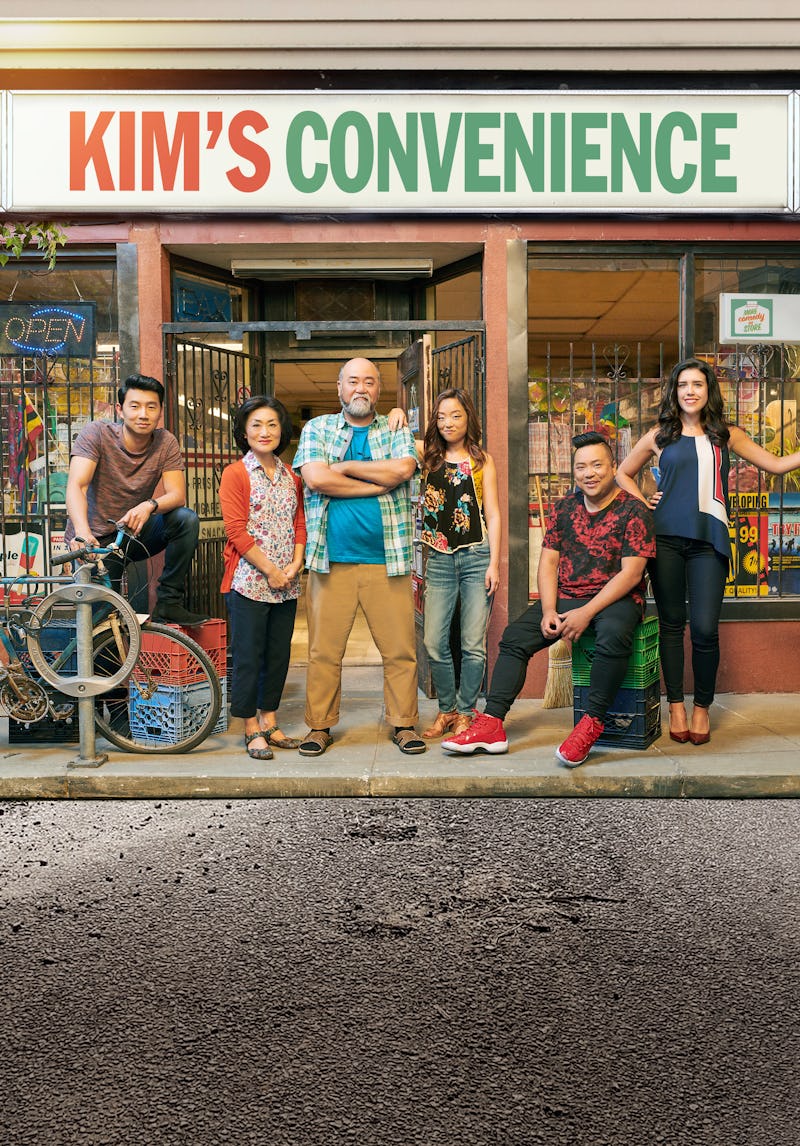 CBC
Canada's favorite family corner store is closed for business: Kim's Convenience ended preemptively with its fifth season, Deadline reported in March ahead of the April 13 series finale on CBC in Canada. (Kim's Convenience Season 5 will be available to stream on Netflix in its entirety everywhere else beginning June 2.) Though the beloved Canadian sitcom was initially renewed through Season 6, co-creators Ins Choi and Kevin White ultimately decided to move on, according to a surprising March statement.
"Authenticity of storytelling is at the center of the success of Kim's Convenience. At the end of production on Season 5, our two co-creators confirmed they were moving on to other projects," executive producers Ivan Fecan, Alexandra Raffé, Ins Choi, Kevin White, and Sandra Cunningham said in a joint statement shared via social media on March 8. "Given their departure from the series, we have come to the difficult conclusion that we cannot deliver another season of the same heart and quality that has made the show so special. Kim's Convenience has meant so much to our cast, writers, crew, and audiences around the world."
Not long after the news broke, cast members Simu Liu (Jung), Andrew Phung (Kimchee), Jean Yoon (Umma), and Paul Sun-Hyung Lee (Appa), reacted to the cancellation on Twitter. "It's a bittersweet end to one of the greatest experiences of my life," Phung tweeted. "I'm so proud of what we've done and want to reflect and thank those who made it possible." Meanwhile, Liu called the news "disappointing," noting that he was "heartbroken" that his journey with Jung was cut short, and that the fans "deserved better."
Liu, who will star in Marvel's Shang-Chi and the Legend of the Ten Rings, elaborated on his initial comments in a May interview with The Hollywood Reporter. "Without airing too much dirty laundry, I do want to say that as far as I can recall in this industry, it is virtually unheard of for a show to be canceled that is doing this well, has been greenlit for a new season and has a network willing to pay for it," he said. "To have the producers say, "No, we're done," feels like a betrayal in a lot of ways. It feels like the rug was just swept from under us.... For us, it really came out of left field."
The actor added that he believed "there were other voices of color that could fill that void and continue to create authentic stories for these characters," and that Appa, Umma, Jung, and Janet (Andrea Bang) "deserved an ending and a reconciliation for that family." He continued: "It really does suck. That being said, I can still, at the end of the day, feel proud of our accomplishments and our achievement."
Prior to the cancellation, Phung's March 2020 announcement that the show had been renewed for Season 5 and 6 had been met with widespread praise from "KimBits." The reveal couldn't have come at a more opportune time, either, as it coincided with Season 4's finale episode on the CBC. Right after the finale aired, all of Season 4 was made available to the rest of the world via Netflix — meaning new viewers could dive into the show knowing for sure that there were more adventures in store for the Kim family.
Although the Season 5 Netflix premiere will be much more bittersweet, the show is still a testament to the power of Canada's first Asian family sitcom — even if its ending is not the one many hoped for.
This article was originally published on