Nicola Adams Will Be Part Of Strictly Come Dancing's First All-Female Couple
The show has never had a same-sex celebrity and professional dancer pairing.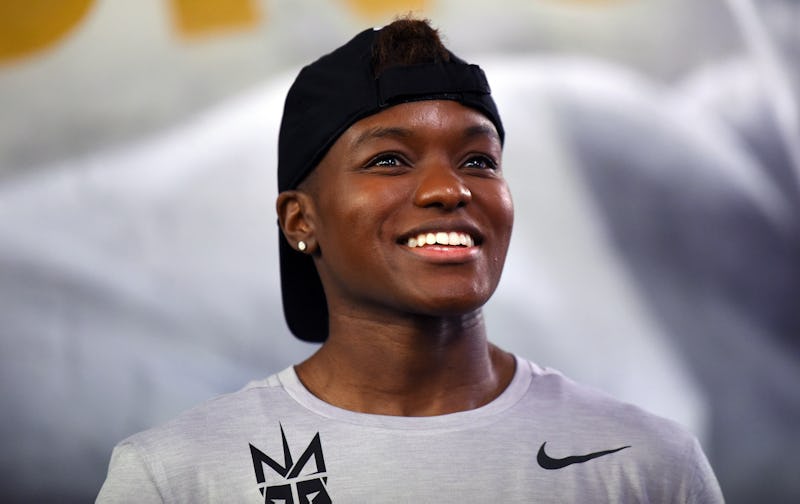 Nathan Stirk/Getty Images Sport/Getty Images
Speculation over any potential same sex couplings on the BBC's flagship dancing competition Strictly Come Dancing has been rife since for many years now. But the time for speculation is well and truly over as it's been announced that there will *finally* be a same sex pairing on Strictly in 2020.
Boxer Nicola Adams will be taking to the floor as part of the show's first all-female couple for its upcoming 2020 series. In an interview with BBC Breakfast, the sports star revealed that that the pairing was her own suggestion. "I think it's really important," she said. "It's definitely time for change."
The two time Olympic gold medallist (who's also got an MBE and OBE) is excited to be doing her bit to boost queer representation on mainstream TV. Adams thanked the show's broadcaster for backing her suggestion. "I also wanted to thank the BBC for supporting me and making me the first ever all female-pairing," she said.
In 2019 Judge Craig Revel Horwood gave the prospect of same sex pairings on the show his support, saying: "I think more and more people want it, the more it will happen, I have no argument against it. I think it would be rather fun." Adding: "maybe the BBC will be brave enough one day to do it."
"Brave" might seem like a strange word to use in these circumstances, but the sad fact is that there are still a lot of narrow-minded, homophobic people in this world. Last year's season saw the show's first ever same sex couple dance, when two of its professional dancers, Johannes Radebe and Graziano Di Prima, took to the dance floor. Although this was a definite step in the right direction, disappointingly 189 complaints were made to the BBC following the performance.
In response to the complaints, the BBC defended the inclusion of the dance, saying: "Strictly Come Dancing is an inclusive show and is proud to have been able to facilitate the dance between Johannes and Graziano during the Professionals' dance." Following the performance, the broadcaster told the Guardian it was open to same sex pairings "should the opportunity arise."
As not all of the contestants have been announced, it remains to be seen if Adams will be a part of the only same-sex pairing this season but as she put it herself, "it's amazing to be a part of the movement for change, diversity and breaking boundaries in the entertainment industry."
This article was originally published on