Will There Be A Saint X Season 2?
The show hasn't been renewed yet, but the ending is open to interpretation — and maybe future storylines.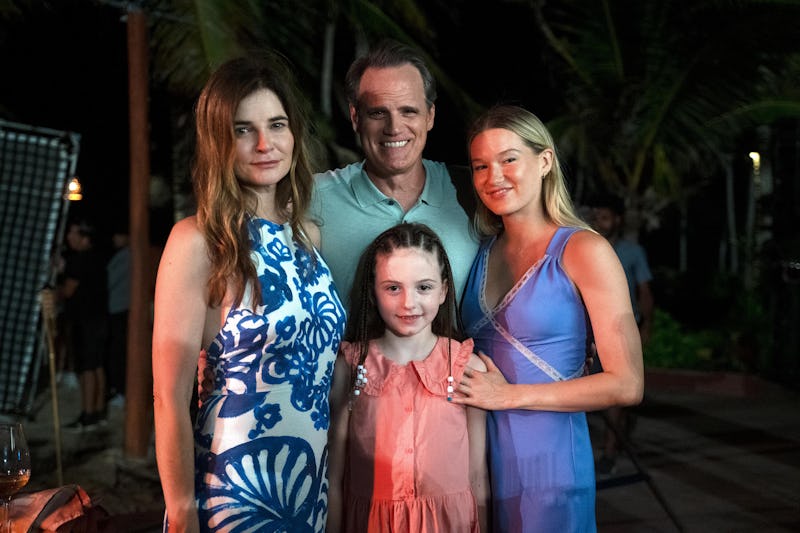 Palmoa Alegria/Hulu
Spoilers ahead for the Saint X season finale. Over the course of eight episodes, Hulu's Saint X followed a woman's journey to learn more about her sister's death years earlier. But like the book it's based on, penned by Alexis Schaitkin, the May 31 finale doesn't offer a conclusive explanation. But it does lay out a hypothesis about Alison's death, borrowed from the book — that the young traveler may have fell off slippery waterfall rocks in her final moments — but that's not the main takeaway. "After a while, I realized that some answers are never enough," Emily tells her mom. "And there are some holes that will never be filled ... you just have to decide to live, and to move on. And that's what I'm here to do. To move on, and try and figure out who I am, and what I want."
By asking her mom to call her by her given name, "Claire," again, it's clear that the bereaved younger sister is beginning to do just that. But will there be a Saint X Season 2 to further explore that journey?
Hulu hasn't announced whether the psychological drama will continue. But there's one big reason why you shouldn't get your hopes up: Saint X is based on a book that doesn't have a sequel. For now, the closest you'll get is Schaitkin's second novel, Elsewhere — which, as the author put in a 2020 interview, is "very different from Saint X, though it shares some of that haunted tone and sense of mystery."
In the case of another psychological drama book adaptation on Hulu, Little Fires Everywhere, a second season didn't happen because showrunner Liz Tigelaar said that show was a "close-ended story," and its "eight episodes honor the book," per Entertainment Weekly. It seems that Saint X could be a similar situation.
Then again, Saint X showrunner Leila Gerstein told Screen Rant that Schaitkin (who serves as an executive producer) was "nothing but wonderful and supportive" of the adaptation process, even when it came to making changes from the source material. "I was really lucky," Gerstein said. "Alexis trusted me, and she kind of just let me do what I was going to do, and I'm very grateful to her for that." So if Hulu wanted to go ahead with a Saint X Season 2, it seems plausible that the pair could collaborate again — even if there's no book sequel to draw from.