Viewpoint's Noel Clarke Says There's "Scope" For More Seasons
The show's star is definitely on board.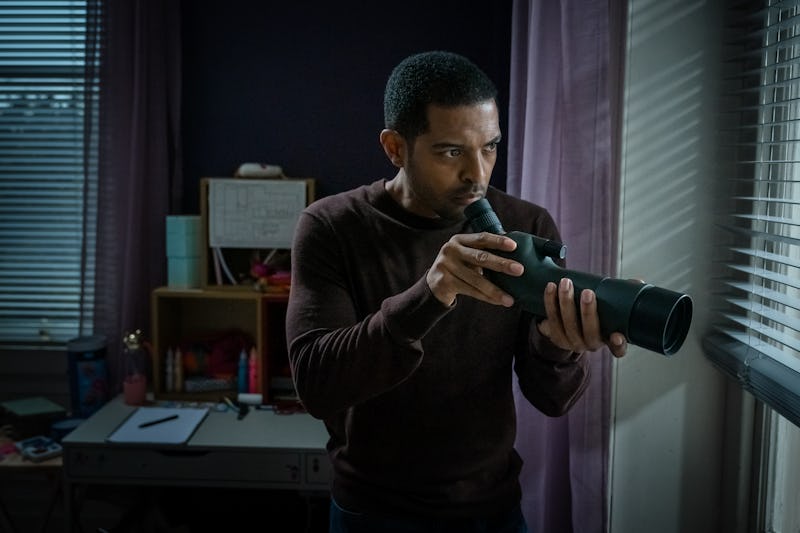 Ben Blackall / © Tiger Aspect Productions 2021 / ITV / Viewpoint
Viewpoint has been described as "an intense, stylish, emotionally intelligent, and psychologically plausible thriller that controls itself beautifully while still delivering the goods" by the Guardian. Despite police dramas filling our TV schedules over the last twelve months, the show has managed to stand out and grip viewers from the very beginning. So will there be a series two of Viewpoint?
Well it seems one key cast member definitely thinks the show's concept has mileage. In an interview with Radio Times and other publications Noel Clarke, who plays DC Martin Young (one half of the show's central detective duo), said he believes there's potential for more seasons.
"Obviously when you have writing as good as [this]… and a character that is in surveillance with a team around him, there's loads of scope for more of the show and more seasons," Clarke said. He added: "Because essentially, you can have that team watch anyone or any crime; and then watch those crimes unfold and get bigger and bigger as the team gets deeper into the investigation. So I think there's lots of potential there for more, if the desire is there from everyone." He definitely makes a good case.
The series sees Noel Clarke and Bronagh Waugh take stage as detective duo DC Martin Young and DC Stella Beckett in ITV's Viewpoint as. They're investigating the disappearance of Gemma Hillman in Manchester and using covert police tactics and surveillance to get to the bottom of things.
Viewpoint has been praised for lifting a lid on the side of detective work that people often don't see unless they're directly involved with cases. The show's director, Harry Bradbeer revealed in a statement that the idea for the show stemmed from his own experiences with covert police operations. "[It was] something that happened to a neighbour of mine. One day she had a knock on the door from a plainclothes policeman who wanted to use her spare bedroom to observe "activity" on the street. He was there for a couple of weeks, peering through a [gap] in the curtains, but never revealing who he was looking at," he said.
Viewpoint has focused on one disappearance but as Clarke points out, who knows what DC Martin Young and DC Stella Beckett would take on if the show was aired for a second series. Speaking about the central focus of the series, writer Ed Whitmore told the Express and other publications, "You can tell a crime story through that lens and you can have two planes of action. You have the place you are being observed from and then you have the suspect's location you are watching."
You can continue watching series one of Viewpoint on April 28 at 9 p.m. on ITV. The series will run every night at the same time with the finale airing on April 30. Previous episodes are available to watch on ITV Hub.