Xiran Jay Zhao's Iron Widow Combines Ancient Chinese Culture And Mecha Science Fiction
Zhao's debut YA novel is set to hit shelves this year. Ahead of its release, get an exclusive peek at the cover.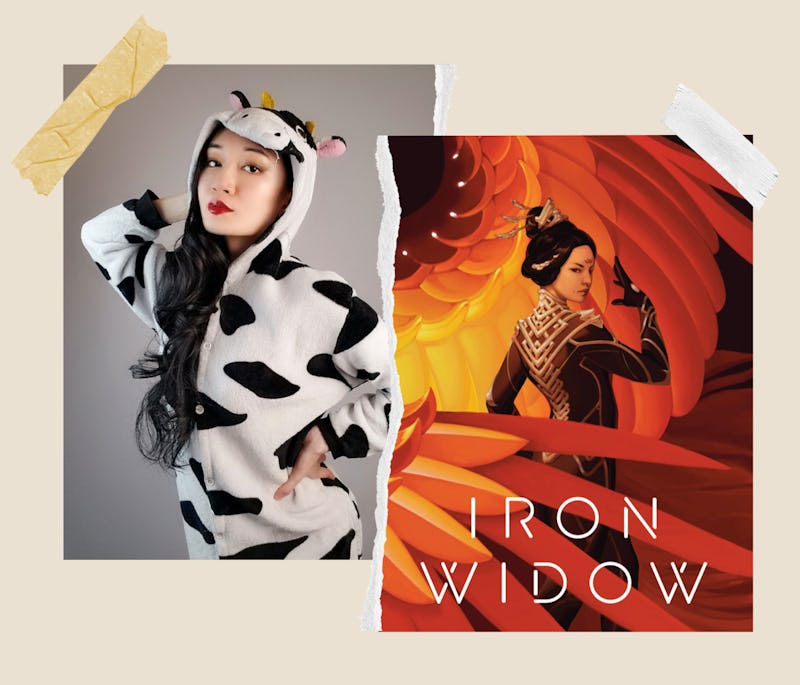 Courtesy
The terminally online may know Xiran Jay Zhao as an incisive critic of Disney's live-action Mulan remake, thanks to their viral tweets elucidating what the filmmakers got right — and wrong — about Chinese history and culture. But now, thanks to their forthcoming YA debut, Iron Widow, Zhao's set to gain notoriety for a fantastical take all their own. A science fiction novel inspired by ancient China, Iron Widow promises vengeance, giant robots, and polyamorous romance upon its Sep. 21 release. It's available for pre-order today — and Bustle is pleased to reveal its captivating cover below.
Billed as "Pacific Rim meets The Handmaid's Tale" and set in Huaxia — an original sci-fi world inspired by various historical Chinese dynasties — Iron Widow follows Zetian, an 18-year-old who signs up for military service to avenge her sister's untimely death.
In Huaxia, only two things stand between humanity and their alien attackers. The Great Wall shields human civilization from harm, and the Chrysalises — mecha suits that transform into creatures from Chinese legends — venture outside the wall to do battle. Each Chrysalis requires a boy-girl pair to pilot it, but the partners are hardly equals, as male pilots become star figures in Huaxia at the expense of their female counterparts. The psychic link that unites each pair kills many of the female pilots, who are treated as their male partners' concubines. Zetian enlists specifically to pair with her late sister's partner — and then murders him, using the very same psychic link that ended her sister's life.
As it turns out, Zetian is an Iron Widow: an infamous, but legendary, type of concubine who kills her male co-pilots. In an attempt to rein in her power, the military couples her with their strongest male pilot, Shimin — but Zetian isn't giving up just yet. Now that's she's avenged her sister, she won't rest until she learns why the Chrysalis system continues to prey on Huaxia's female pilots.
Xiran Jay Zhao's Iron Widow is out on Sep. 21 from Penguin Teen and is available for pre-order today.