Britney Spears Hated Zach Galifianakis' SNL Sketch Ideas — For Good Reason
The singer let him down very gently.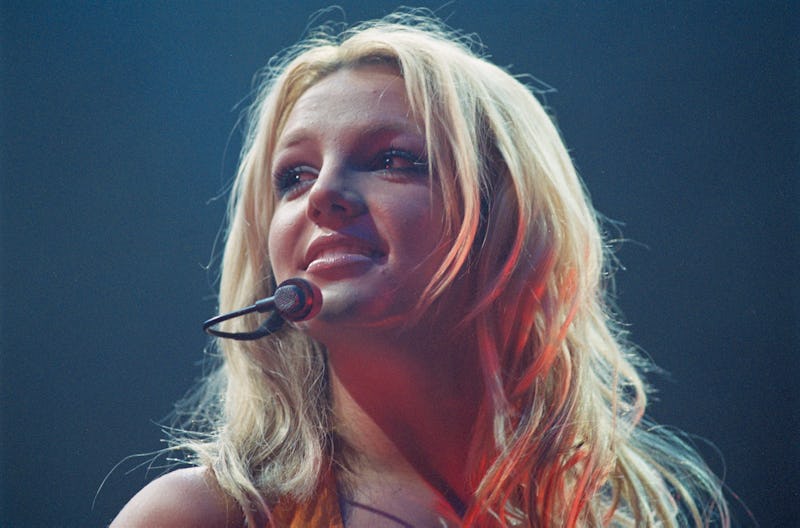 Jeremy Bembaron/Sygma/Getty Images
One of the stars of The Hangover didn't last long as a writer on Saturday Night Live, and it's partially due to his bizarre ideas for the Princess of Pop. Zach Galifianakis recalled pitching SNL sketches to Britney Spears back when she first hosted the show on May 13, 2000. Sadly, his ideas didn't go anywhere, and they were apparently one of the reasons why he only lasted a mere two weeks as a writer on the show.
Speaking on Rob Lowe's podcast Literally!, Galifianakis detailed his ill-fated pitches, one of which was inspired by Spears' belly button — because it "was always exposed then and I thought she needed to protect it." The Hangover star's idea was to have Will Ferrell act as the security guard for her belly button, using a green screen to "shrink" the then-cast member. "It felt like a tumbleweed went right across the writers' room table, and a cricket riding it," he remembered.
Galifianakis' second idea also flopped, but what made the blow even worse was that he pitched it to Spears herself. The skit would've consisted of the singer simply "bleeding from the mouth" during an interview with Entertainment Tonight, with no jokes being told. To her credit, Spears did her best to let him down gently. "She looks at me, and then she looks at the ground, and then I looked at the ground, and she looks back up at me, I look at her, and she goes, 'Yeah, that's funny'," the actor recalled, realizing that he shouldn't pitch it to anyone else.
Though Galifianakis' ideas went nowhere, Spears shined in her first SNL stint, where she poked fun at lip-syncing accusations during her monologue and hit on then-cast member Jimmy Fallon in a colonial museum sketch. The singer also performed hits "Oops!... I Did It Again" and "Don't Let Me Be the Last to Know" at Studio 8H.
Over 20 years later, Galifianakis now recognizes his ideas might have been a little too out of the box for the pop star. "I'm not offended that no one liked it," he said. "It was probably bad." But he has no regrets about his time as an SNL writer, calling it a "dream," albeit an incredibly competitive work environment. "I didn't know what I was doing," he explained. "I was a standup, I had never written sketches to turn in. It was not easy, I don't know if 'supportive' is necessarily the word I would use there. But you're new there, and in show business, especially as a standup, you get a thick skin." Galifianakis went on to host SNL three times after the success of The Hangover — not bad for a failed writer.