9 Of The Most Ridiculous Christmas Jumpers To Enjoy This Season
Because in 2020 if you don't laugh, you'll cry.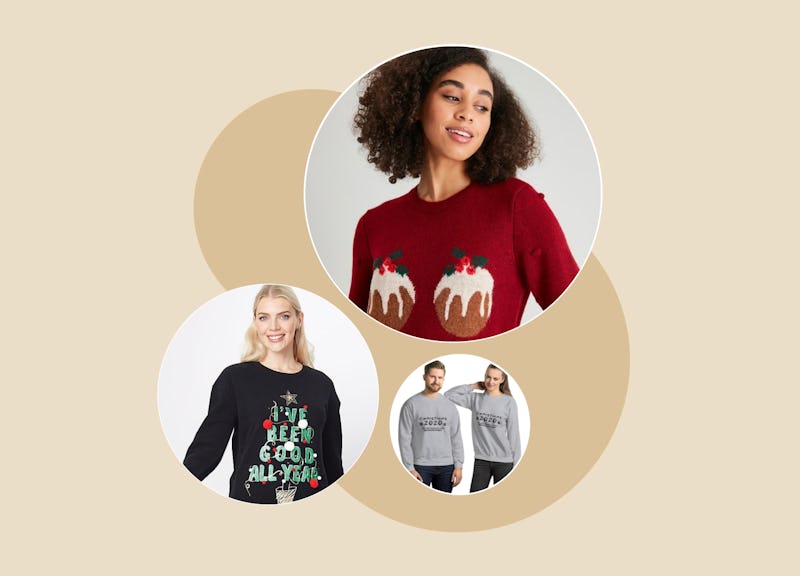 If you don't own a Christmas jumper, I have a few questions for you. One: why? Two: why? And three: why? Not only are festive designs super cosy, but they also provide you with your one and only chance to wear something truly strange to work. So prepare for Christmas Jumper Day 2020 (Friday, Dec. 11), and snap up one of these most ridiculous Christmas jumpers of 2020.
Some people are forced into wearing cringe-worthy jumpers for workplace festivities (which this year will be held via Zoom!); others simply revel in the looks on people's faces when they wear a particularly outlandish knit. While there are plenty of Christmas-themed puns to get on board with, Christmas jumpers have also become about expressing cultural (and sometimes political) opinions.
This year, it's all about embracing the car crash that is 2020. From Brexit deals gone awry to the global pandemic, I encourage you to see the funny side (not that there really is one) with a Christmas jumper. Hopefully this time next year, we'll be able to look back on the bizarre festive season of 2020.
With ones for all the family, there's no like or dislike that can't be summed up with a good festive knit. Here's a few of the most "embarrassing" ones around.
We only include products that have been independently selected by Bustle's editorial team. However, we may receive a portion of sales if you purchase a product through a link in this article.