10 Depop Stores That'll Revolutionise Your Wardrobe & Help The Planet Too
For all your pre-loved and hand-made pieces.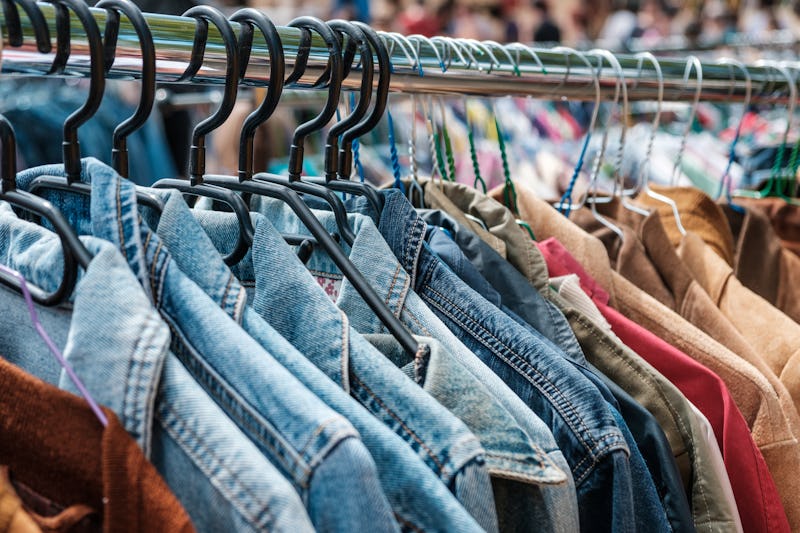 Shutterstock
Depop is well on its way to taking over eBay. So if you've been sleeping on this social shopping revolution, here's a quick rundown. Depop is an app that looks a little like Instagram, but serves the same purpose as eBay. Users sell both new and pre-worn items for super affordable prices, making starting a new eco-friendly shopping strategy so much easier. Some sellers have even gained "fame" for their high-quality items. With that in mind, here are the best Depop stores to know about right now.
Every single one of us knows that constantly buying new clothes is only harming the environment. But Depop is an ethical way to satisfy your fashion habit. According to Depop, over 21 million people currently use the app. Many buy vintage pieces, contributing to the circular fashion economy that encourages reuse and rewear. But even buying something relatively new is still opting into the secondhand movement and is a common occurrence with many Depop sellers.
The company, thanks to its sellers, prides itself on staying ahead of the curve when it comes to trends and sustainability, reports the Evening Standard. It helps top sellers find biodegradable packaging and is hoping to collaborate with brands by giving excess fabric to Depop sellers that create their own wares.
Coronavirus lockdown restrictions have been eased and non-essential shops are open, but Depop continues to be a very sustainable and safe way to buy clothes. So step this way for a guilt-free way to shop vintage or new (to you) garms.
With this lot, you'll never have to buy new ever again.
Contributions from Lauren Sharkey, Orla Pentelow, and Sophie McEvoy.
This article was originally published on