How To Make Your Own 1989 (Taylor's Version) Album Cover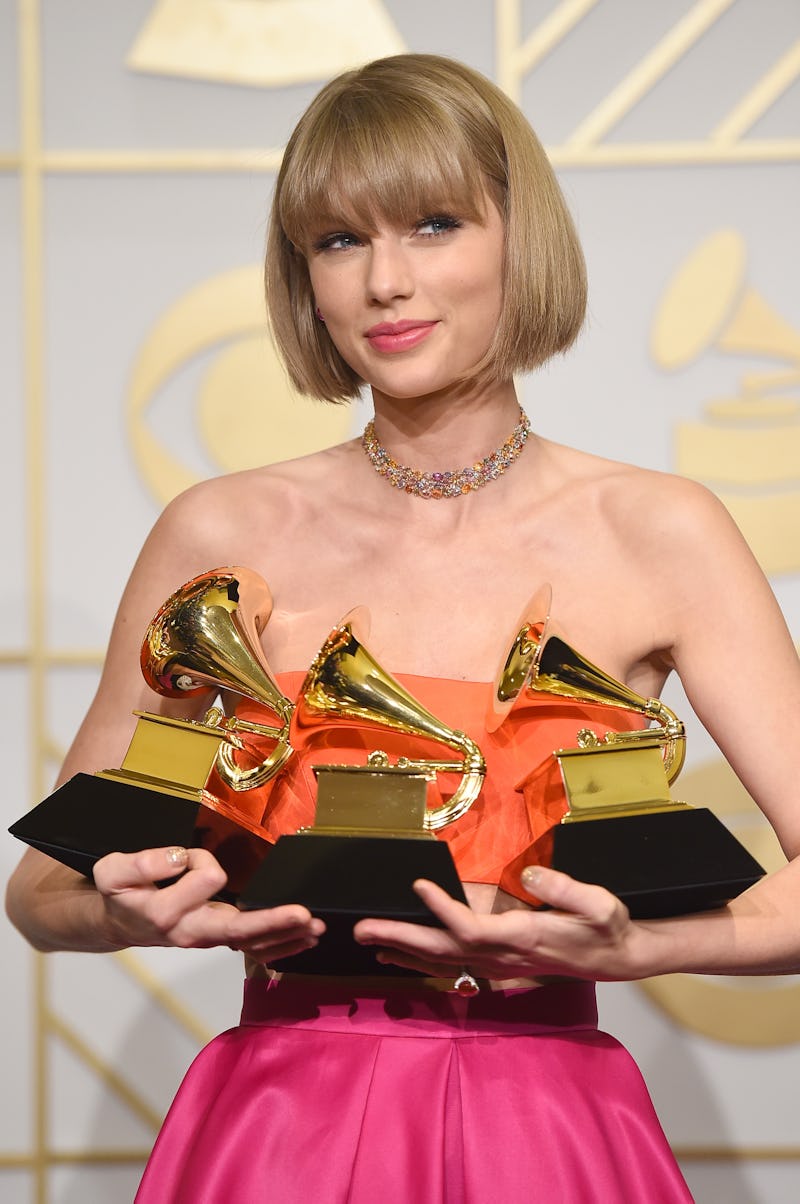 Steve Granitz/WireImage/Getty Images
Now that 1989 (Taylor's Version) is finally here, you're probably gonna want to make the iconic pop album your entire personality. Assembling a girl squad, documenting your nights with Polaroid pictures, and rocking a bright lip are a good start, but that's not all you can do.
Thanks to a new generator tool, you can actually put yourself on the cover of the already-beloved album — no editing skills required. To make sure your profile pictures never go out of style, here's what you need to know about how to make your own 1989 (Taylor's Version) album cover.
It's no secret fans have been looking forward to this re-record long before Swift announced its release in August. To celebrate the drop of the highly anticipated Oct. 27 album, Taylor Nation created a 1989 (Taylor's Version) album cover generator on Oct. 24, writing in a post on X, "We show off our versions of the #1989TaylorsVersion album cover, trust me ours is better."
If you were a Swiftie back in 2014, the image of the pop star standing in front of an empty wall while donning a seagull-covered sweatshirt on the OG album cover is likely burned into your mind forever. However, the new cover for 1989 (Taylor's Version) is a bit different than its predecessor — this time around, Swift is at the beach, windswept hair and all, and the seagulls she once repped on her shirt now fill the sky behind her.
With the help of this 1989 (Taylor's Version) album cover generator, you can be transported to the seaside, too.
1989 (Your Version)
To access the generator, you can either click the link here or in the Taylor Nation post from Oct. 24.
From there, scroll to the bottom of the page to reveal a text box that reads, "Create a Taylor Swift 1989 (Your Version) album cover." By tapping the blue "Let's go" button beneath it, you'll be prompted to sign a terms and conditions agreement.
Next, you'll see a text box that says "Enter your name." Click the box to type your name, and watch as Taylor's version becomes your version before your very eyes.
Underneath that box will be the option to upload a photo. Select the pic you want to use and play around with the size and angle of the photo until you're satisfied. Oh, and don't worry about removing the image background in Photoshop beforehand, because the generator will do it for you.
When you're done, tap "Submit," download your image, and boom — you've got your very own album cover.
Whether you've been a 1989 stan since the album's initial drop or you're just joining the Swiftie hype now, this generator can help you live out your wildest dreams.