Keep An Eye Out For These 5 Food Trends In 2023
Here's what people are eating and cooking.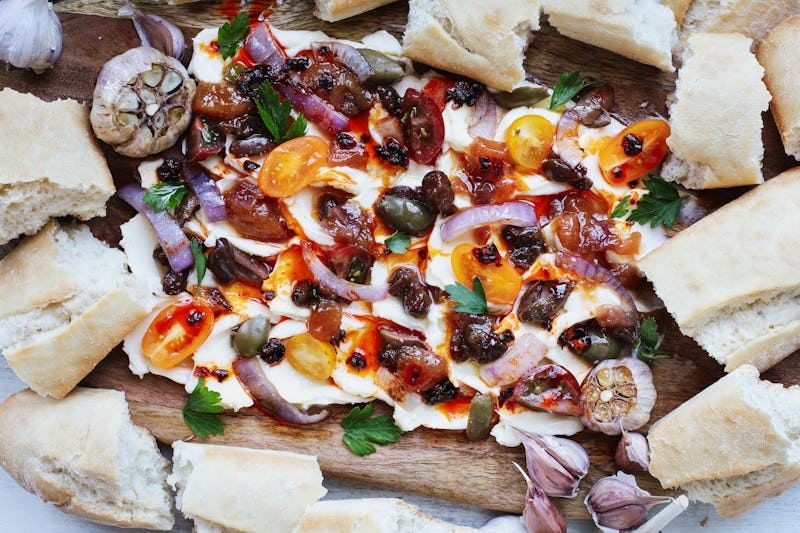 Stephanie Frey/Shutterstock
Butter boards, pink sauce, cloud bread — 2022's TikTok food trends defined how we ate. And if the current billions of #foodtok views on topics like #greenpowder are any indication, loving food has become more than just a hobby; it's a passion point.
In fact, according to a OnePoll survey of 2,000 Americans commissioned by HelloFresh, 74% of respondents identify as foodies, which is more than those who identify as music lovers, bookworms, or travelers. But today's foodies aren't exactly the Michelin-obsessed snobs of The Menu — the same percentage (74%) said that food doesn't need to be fancy to be great.
So what's trending in the world of food lover's? Home cooking, viral recipes, and planning vacations around specific cuisines are all on the list. Ahead, we're taking a look at the latest trends in this space. If you're reading while hungry... proceed with caution.