34 Products That Make Having A Pet 10x Easier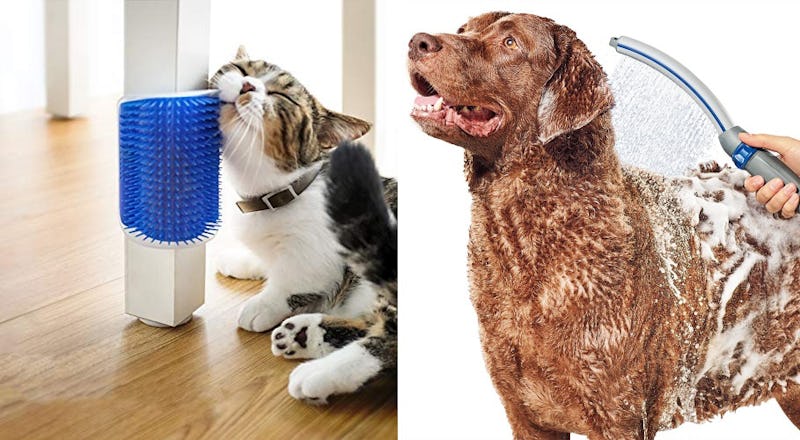 Amazon
Pets are important members of the family. And while slobbery kisses and pumping paws are good for the soul, it's hard to deny that they are a lot of work. Between cleaning up poop, walking, feeding, grooming, and play, pets can be quite a handful. So now wonder busy pet parents are always on the lookout for the best products that make having a pet easier.
While sometimes you'll find great stuff by accident, more often than not, it's necessity that drives your purchases. When bath time leaves you soaking wet, a shower wand with one-handed operation will fix that. Other problem solvers? Look no further than pooper scoopers that help you maintain a happy distance from pet waste and chews that clean your dog's teeth. For the cats, you'll find a genius mat which collects all the litter that gathers on the floor and an anti-scratch tape customers swear by for keeping furniture in good condition.
From totally weird but useful items to little necessities you've been meaning to get, these wildly clever things you can buy for your dog or cat are just a few clicks away. With these genius pet-care items, life just got exponentially better for you and your pet.
This article was originally published on