4 Zodiac Signs Most Likely To Make A Huge Splash In The Dating Pool Post-Quarantine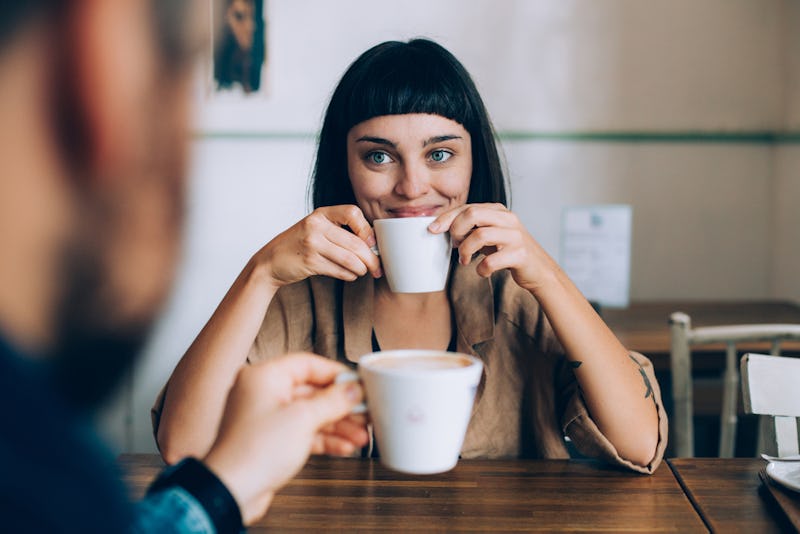 De Repente/Shutterstock
Virtual dating may be the norm during quarantine, but it isn't for everyone. When it comes to astrology, there are some signs who would rather put a pause on dating until they can charm their date in person. Now that more people are leaving the house, it's finally their time to get back out there. According to an astrologer, there are four zodiac signs most likely to make a dating comeback post-quarantine.
Since we're still in a pandemic, some people will feel more comfortable taking their time to get back out there. For example, astrologer Ryan Marquardt tells Bustle that Capricorn is one sign that might have a hard time jumping back into dating post-quarantine. "They'll have concerns about the safety of it all, be worried about not finding a long-term partner, and will feel anxiety with socialization again. People with heavy Capricorn energy are getting hit hard throughout 2020, so they'll naturally have anxiety about jumping back on the scene too quickly."
Cancers will be hesitant to venture out as well. According to Marquardt, this home-loving sign may need extra support coming out of their shell post-quarantine. Most likely, they'll only meet people in person if they have relationship potential.
It may take some time before Cancer and Capricorn put themselves out there, but these four zodiac signs will be ready to make a dating comeback right away.