7 Things You Use Every Day That Aren't Great For The Environment & What To Use Instead
by Carolyn de Lorenzo and Syeda Khaula Saad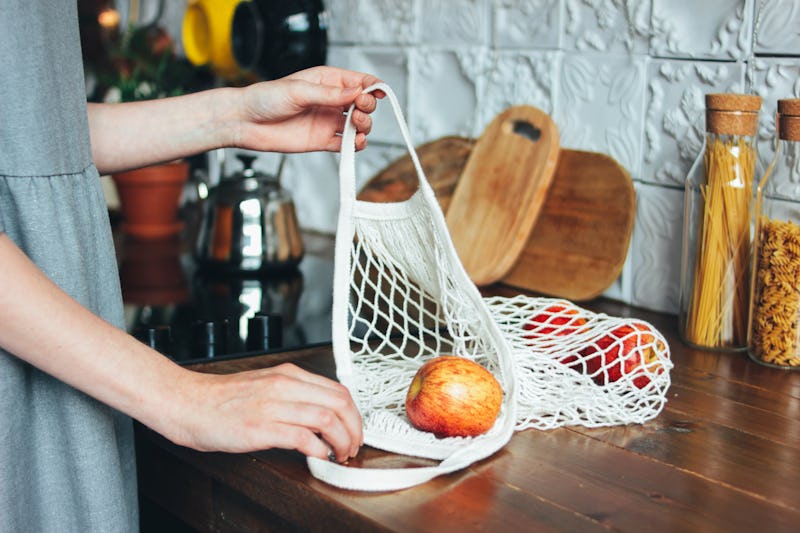 Shutterstock
You're probably pretty stuck in your everyday routines, whether that's making your morning coffee or getting up to grab another water bottle every hour on the hour. While no habit is "bad" in and of itself, some have more environmental impact than others, and there are likely some things you use every day that are bad for the environment. But just as these things exist, there are also eco-friendly swaps that you can make with little effort.
While it can feel overwhelming to change long-standing habits, it's pretty doable when you know how to make efficient swaps. And when each of us aims to reduce our environmental impact, big changes can happen — not in the least because you send the message to corporations that you care about the environment.
From biodegradable items to reusable goods, you don't have to totally go without time-saving conveniences. And with a few modifications to your daily routine, you'll be an environmental superhero in no time flat. Not only does buying single-use products cost you more money in the long run, the environmental cost can be nothing short of crushing. With a few simple adjustments to your day-to-day habits, you can lessen your personal environmental impact in a major way. Here are seven things people use every day that are terrible for the environment, and what to opt for instead.
This article was originally published on