Amazon Is Selling A Ton Of These Weird-But-Genius Things For Your Home
These clever, cheap hacks will make life so much easier.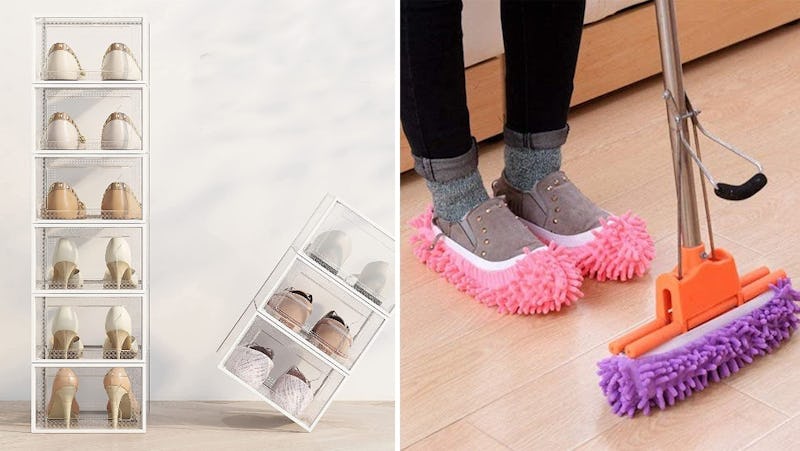 Amazon
We may receive a portion of sales if you purchase a product through a link in this article.
Whether you're trying to solve a household issue or add a cool new feature to your kitchen, caring for your space can be rewarding, exhausting, and sometimes even perplexing. I mean, some home solutions can be quite obvious — but other times, you may have a less traditional need you weren't even aware of. What can you use if you can never seem to slice a pizza accurately? And how can you put an end to stubborn jars that won't open once and for all? Sometimes the answer to a tricky question is a product that might seem a little weird. Weird but genius, that is.
But don't sweat, because this list is full of tons of weird-but-genius items that can help you get the most out of your home — from under-the-cabinet jar openers to light-up clocks that tell the time with words. Plus, they're well-vetted by tons of Amazon reviewers.
This article was originally published on