25 Gifts That'll Make Working From Home More Enjoyable
Unfortunately, there is no gift to treat Zoom exhaustion.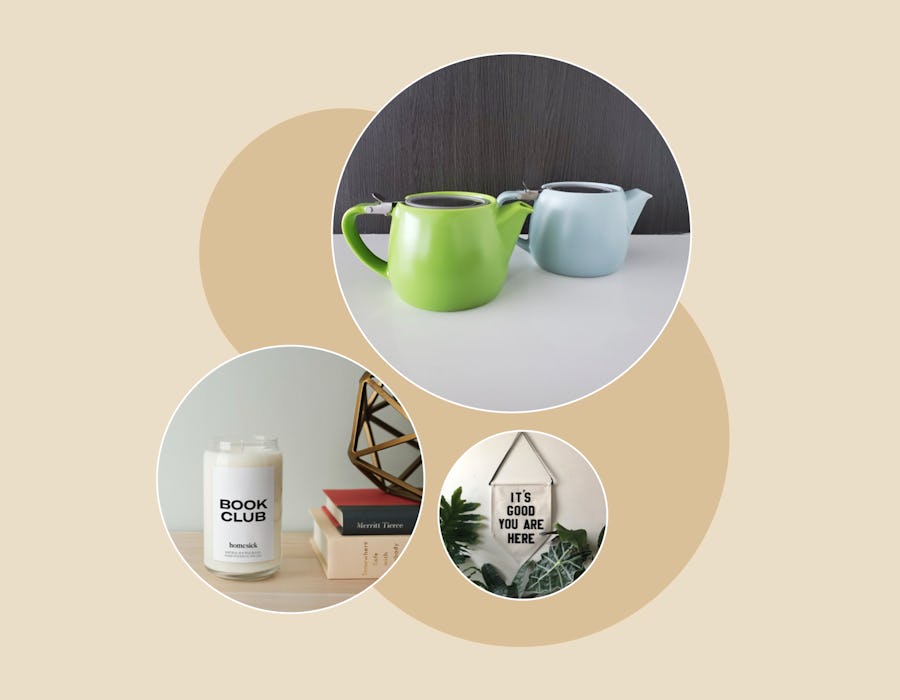 'Tis the season to spend work hours holiday shopping online. If you're looking for the best gift ideas for people who work from home — which, you know, is now pretty much all of us — the internet is your holiday gifting oyster. You'll be able to find something for everyone and snag a few things for yourself. Truly a win-win.
This year had most of us learning how to work from home, some of us for the first time ever. That switch can be tricky, especially if you're used to going into the office. Do you commit the professional sin of working from bed? Do you ignore the comfort of your couch and work at your kitchen table? Do you turn on Selling Sunset as background noise while checking emails? The answer, at least to the latter, is yes.
While there is no one perfect way to work from home that works for everyone, there are ways we can make at-home work a little easier. From decor to make your home office cozier to useful tech gear to help make you as productive as possible, here are 25 gift ideas for people who work from home. They are second only to the elusive cure for Zoom exhaustion.
We only include products that have been independently selected by Bustle's editorial team. However, we may receive a portion of sales if you purchase a product through a link in this article.
If all else fails, you cannot go wrong with a gift card to their favorite coffee place. Caffeine is the greatest gift of all.