25 Gift Ideas For New Bakers That Are Ridiculously Useful
From kitchen essentials to fun baking tools.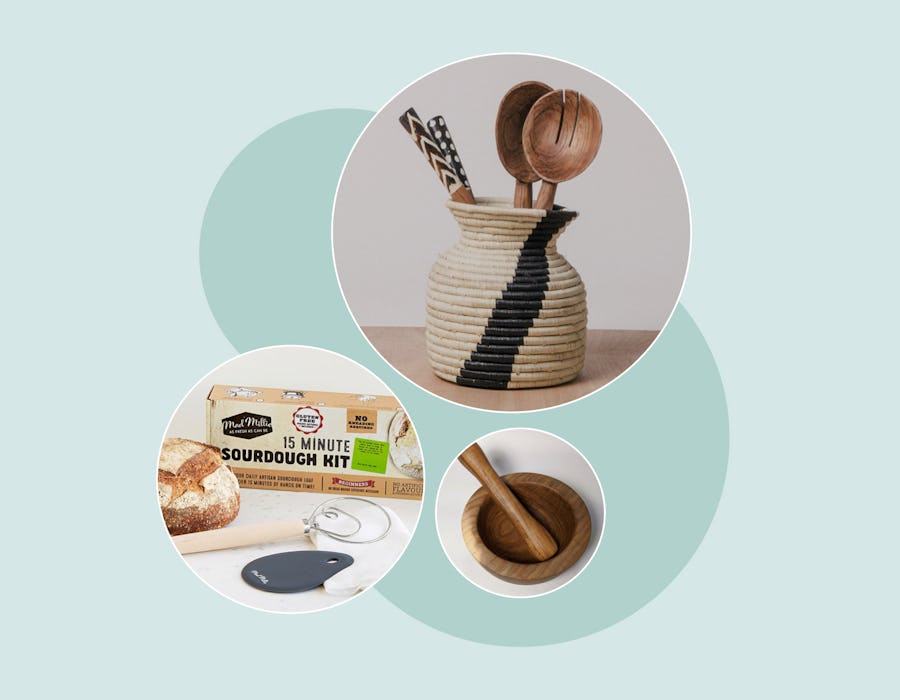 Unless everyone you know somehow made it to December without stress-baking their way through the year, you've probably got a few beginner bakers to shop for this holiday season. If it's gift ideas for new bakers you seek, welcome. Prepare to be bombarded with baking tools and kitchen doo-dads you never knew you needed.
Back in March — which is what, like, 17 months ago? — you couldn't scroll through Instagram without seeing freshly baked banana bread, the progress on a sourdough starter, or a failed cake experiment. Per Better Homes & Gardens, we were all googling baking recipes at the beginning of the pandemic. We made cakes from scratch! We made cakes in mugs! We quite literally made everything cake to cope with our days spent safely indoors. We've all had to adjust to an ever-shifting new normal and there is no better way to do that than with some baked goods.
If you want to encourage friends and family who've discovered a new love for baking, get them a gift that'll keep that love going. Help them stock their kitchen. Upgrade those baking pans they've been using since college. Get them that silly but surprisingly useful baking gadget they want but would never get for themselves. Here are 25 of the best gifts to get for new bakers this year.
We only include products that have been independently selected by Bustle's editorial team. However, we may receive a portion of sales if you purchase a product through a link in this article.
If all else fails, a nice bottle of wine is every baker's favorite sous-chef.