The 7 Best Sports Deodorants For Your Next Workout
We only recommend products we love and that we think you will, too. We may receive a portion of sales from products purchased from this article, which was written by our Commerce team.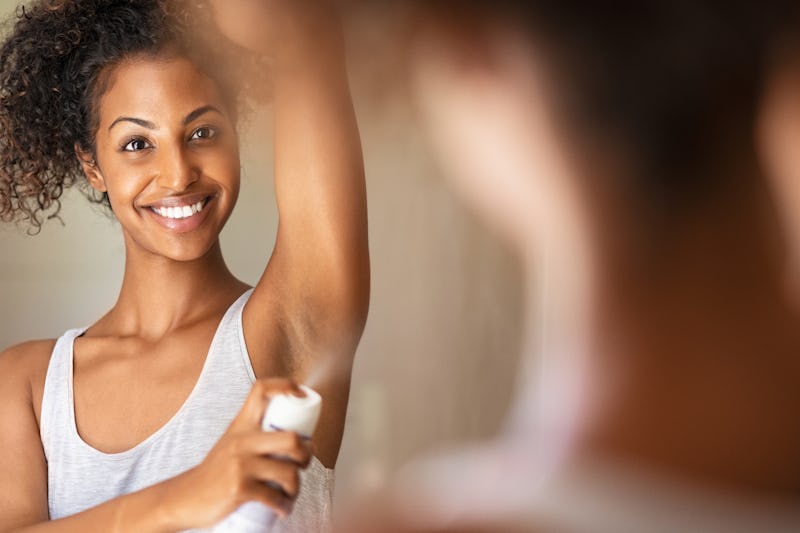 Rido / Shutterstock
Plain and simple: Everyday deodorants aren't always strong or long-lasting enough for an intense workout session. That's why you may want to keep one of the best sports deodorants stashed away in your gym bag, particularly when you have a big workout planned. But, what makes for a great deodorant for athletes?
Keep in mind, some deodorants use "sport" on the packaging to describe the product's fragrance. While deodorants are formulated to prevent or mask unwanted odors, you might appreciate an antiperspirant deodorant that incorporates aluminum to help reduce sweat, too. Typically, the average amount of aluminum in antiperspirants is around 18.2% for men and 15.2% for women, the antiperspirants featured below have concentrations of at least 18% for extra protection.
Now, something to note going in: Since aluminum blocks excessive sweat from leaving your pores during a workout, there have been some health concerns around aluminum in antiperspirants, but they've yet to be substantiated. Doctors have confirmed that the aluminum in antiperspirants is safe, and according to Penn Medicine, it can be processed by your body if you have normal kidney function.
While aluminum is the leading ingredient for protecting against sweat, there are also great options if you prefer a deodorant without antiperspirant. An aluminum-free product may not prevent you from sweating altogether, but they can help keep unwanted smells at bay.
Keep scrolling to check out the best sports deodorants to keep you smelling fresh no matter how hard you exercise.
This article was originally published on