22 Budgeting Hacks You'll Wish You'd Known Sooner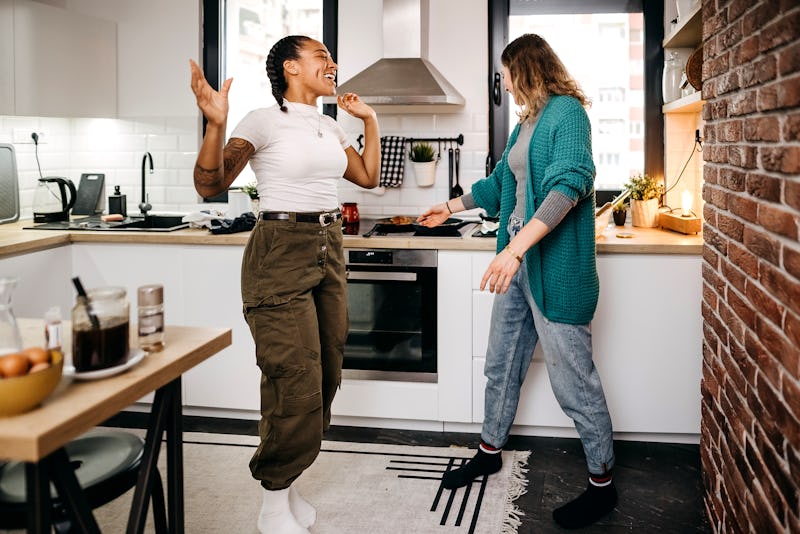 enigma_images/E+/Getty Images
If you're the type who always ends up with $5 in your account just before payday with no idea how that happened, it's possible that your budgeting system — if you have one — hasn't quite understood the assignment.
For millennials, budgeting isn't exactly a cakewalk. Experian's 2020 State of Credit report says that members of the generation carry $87,448 worth of debt, on average — that's an 11.5% increase over 2019. No amount of avocado toast deferred can make up for the fact that 27% of millennials don't think they'll be able to retire comfortably, according to a 2021 YouGov poll. Still, managing day-to-day expenses gets a lot easier when you can use budgeting hacks to understand the money you have coming in and going out.
"Life — and how you handle your money — is all about finding that balance," financial expert Colleen McCreary, chief people officer at Credit Karma, tells Bustle. "You need to be realistic with your budget and your expenses so you don't spend money you don't have," she says.
Budget-balancing can be tricky because of unexpected expenses, debt repayment, irregular earnings, and just plain losing track of where the money goes. By staying on top of how much of your income is going to things you probably don't need (hello, potato chip bag resealer that went viral on TikTok), and making informed decisions about how to manage your money, you can make budgeting more of an automatic habit. Here are 22 budgeting hacks to make your financial life easier.
This article was originally published on