13 Women On The 1 Budgeting Hack That Saved Them Money
Small tweaks to help you save big.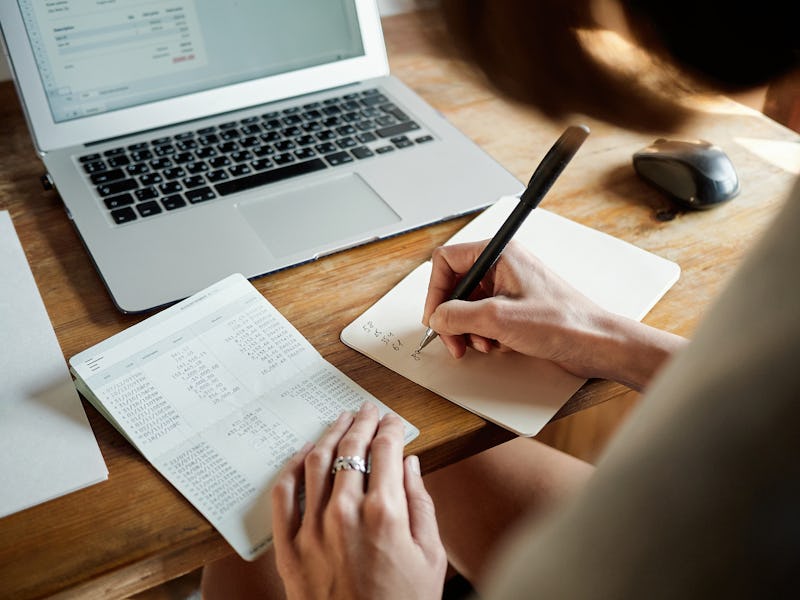 ZHPH Production, Stocksy
Over six months into the COVID-19 pandemic, the virus' economic fallout seems to be more devastating for women. Of the more than 700,000 jobs eliminated in the first wave of pandemic-related layoffs in March, the Labor Department reports that nearly 60% were held by women. According to a recent analysis by the consulting firm McKinsey, women's jobs are 1.8 times more vulnerable to this crisis than men's jobs.
What's more, women are leaving the workforce at a greater rate than men due to lack of childcare, Sallie Krawcheck, founder of Ellevest, tells Bustle. And women who work from home are losing productivity because of crushing family obligations.
Whether you've been laid off or furloughed, have reduced income, or are worried about your job's stability right now due to the pandemic, experts suggest building an emergency fund of three to six months' worth of living expenses. "We strongly suggest you reevaluate your spending," Priya Malani, founder of Stash Wealth. "Find ways to free up cash so that it can be put towards saving for the future."
If you're looking for budgeting inspiration right now, here's how 13 women made small tweaks — and ended up saving big.