7 Easy Side Hustles For Making Extra Cash ASAP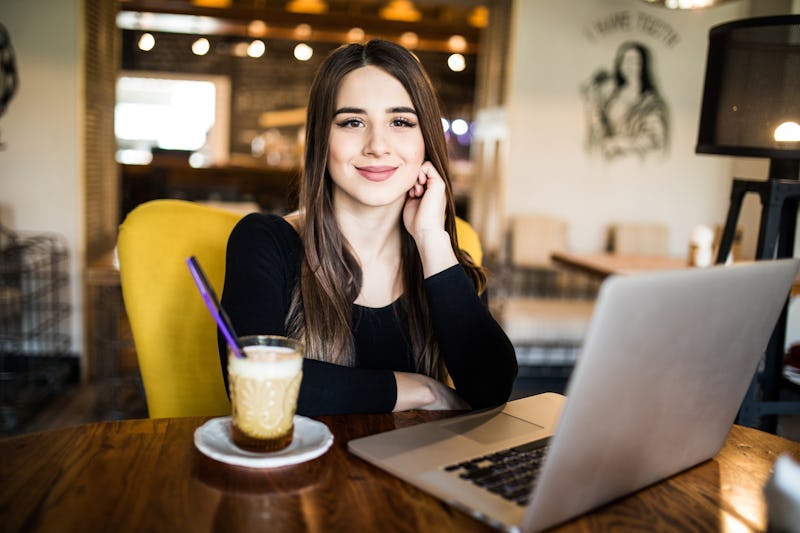 Fotolia
Money is a feminist issue — and yet, women are still reluctant to talk about it. According to a recent Bustle survey of more than 1,000 Millennial women, more than 50 percent of people said they never discuss personal finances with friends, even though 28 percent reported feeling stressed out about money every single day. Bustle's Get Money series gets real about what Millennial women are doing with their money, and why — because managing your finances should feel empowering, not intimidating.
You may be curious about finding a side hustle, but not just any side hustle — you want an easy side hustle! Well, the good news is, there are plenty of them out there. The key is finding not only typical ones, but also more off-the-radar ones. Plus, ones you may think don't pay, DO pay! You'll see. But where do you begin?!
Well, Allie Madison, 22, started her side hustle using the site Fiverr, where — yep — you get paid $5 and up for everything from proofreading someone's cover letter to helping someone with a relationship issue. The best part is, you think of skills you have and advertise them — then, someone hires you on a task-to-task basis. Easy, huh? The site states that it's "the world's largest freelance services marketplace for lean entrepreneurs to focus on growth & create a successful business at affordable costs." Once you check it out, you'll likely agree.
So What Did Madison Do?
She started using Fiverr — and has made over six figures (!) selling her video editing and acting services on the site. W-o-w, right?! "The summer before college, I was just another 18-year- old working a minimum wage job as a lifeguard in my hometown — and I hated it," Madison tells Bustle. "One day, I was Googling ways to make money online when I came across Fiverr. I began creating commercials and promotional videos for $5, and, before I knew it, I was running a budding online business and able to increase my prices — thanks to the quality of my work and the reviews I received from customers. While I still contract a lot of my work through Fiverr, I now run a successful marketing company, Cyber Way Marketing, and enjoy the freedom and flexibility that comes with being self-employed."
Madison just goes to show that a side hustle is just a few clicks — or metaphorical steps — away! Here are some easy side hustles you can begin right now, because there's no time like the present! Plus, your wallet and/or bank account will thank you, whether you save the money or spend it.