42 Cheap, Clever Tools That Make Cooking MUCH Faster & Easier
We only recommend products we love and that we think you will, too. We may receive a portion of sales from products purchased from this article, which was written by our Commerce team.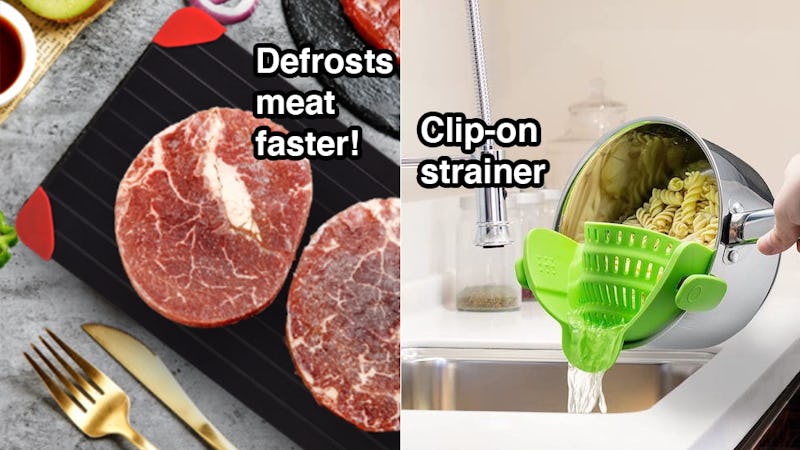 Cooking is both an art form and a science, so having the proper tools and supplies is helpful. I mean, no one expects painters to work without brushes or photographers without cameras, right? Whether you're a seasoned professional (pun intended), a kitchen newcomer with a few recipe books you're eager to try out, or somewhere in between, you'll be better off if your kitchen is stocked with the correct equipment. But wait — what exactly is the correct equipment? Since different types of cooking and cuisines require different tools, you'll want to be sure to do your research.
With that being said, there are some basics that will likely take you pretty far. This list of cheap, clever tools that make cooking much faster and easier is a great place to start. Are you ready to practice what you've learned from your favorite baking shows? If so, a bread-proofing set, rolling pin, and piping bag might be useful. Or maybe you already know what you like and are ready for a few gadgets that simplify things, like an herb stripper or garlic press. And there are even a few things that almost any kitchen could benefit from, like a universal pot lid, an over-the-sink drying rack, and a set of color-coordinated mixing bowls.
Get your menu plans ready, because you'll be inspired after you see what tools are available with the tap of your finger.
This article was originally published on