30 Cheap, Easy Ways To Help Your Dog Behave So Much Better
No-fuss products that are pet parent-approved.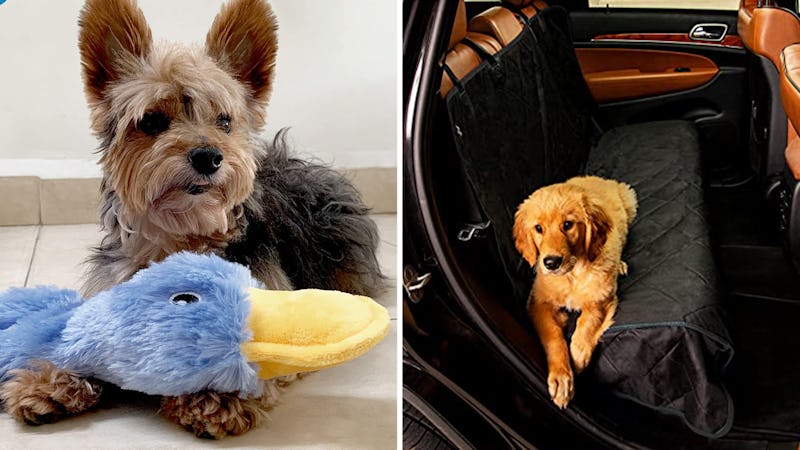 Amazon
We may receive a portion of sales if you purchase a product through a link in this article.
Whether you've just adopted your new best friend or you've gotten to know each other quite well, it's no secret that dogs can get into trouble every now and then. However, there are some genius products that can help your dog behave better through preventative measures, reward systems, or by simply keeping them entertained. There are tools for leash training, chew toys to redirect the habit, and anxiety-soothing accessories on this list, all of which have been pet parent-approved on Amazon.
Scroll on for some cheap and easy ways to get your dog to behave a little better.