23 Quotes About Friendship & The Holidays To Post On Instagram
"Christmas is, of course, the time to be home — in heart as well as body."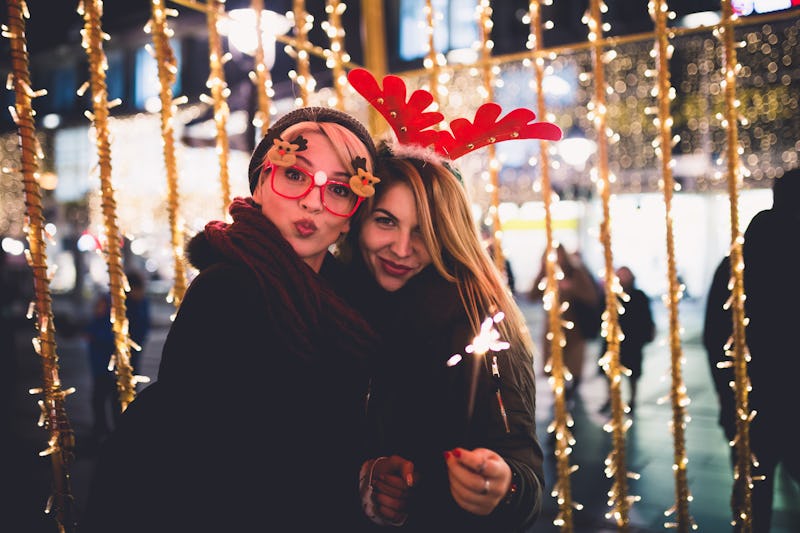 Shutterstock
Every year, as soon as Thanksgiving dinner leftovers are wrapped up, most people's attention immediately turns to the next major holiday on the calendar: Christmas. 'Tis the season, right? A marathon of eating, drinking, and socializing — what's not to like? If you need a little nudge to get into the holiday spirit (or you're just looking to get your heart warmed) check out these Christmas friendship quotes. They're guaranteed to make you want to call your BFF ASAP.
One of the main tenets of Christmas, whether you're religious or not, is the spirit of gift-giving. It's why the holiday season is known for being a little, uh, rough on our wallets, and why Black Friday — the day-after-Thanksgiving consumer bonanza that offers tons of discounts and sales — exists. In 2019, according to The National Retail Federation, nearly 148 million Americans plan to shop on the Saturday before Christmas, aka Super Saturday, which is also the biggest shopping day of the year.
While, for many folks, the holiday season has turned into a material-based, consumer free-for-all, it also gives us the opportunity to bring happiness to those closest to us. Christmas cheer, anyone?
So the next time you need to bah-humbug about the holidays and their toll on your bank account, give your best friend a call and let them know how dope you think they are. There's nothing more "holiday" than that.
Additional reporting by Mia Mercado and Lauren Grant