Cleaning's A B*tch, Here Are 40 Things That Make It SO MUCH Easier
We only recommend products we love and that we think you will, too. We may receive a portion of sales from products purchased from this article, which was written by our Commerce team.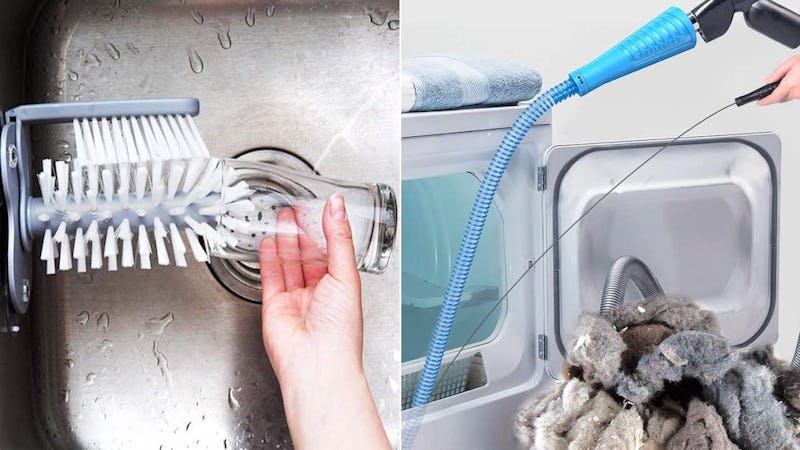 If anyone out there likes cleaning, please consider telling me your secrets. And I don't mean "likes cleaning" as in "appreciates a clean home." No, I mean someone who legitimately enjoys the acts of scrubbing and wiping and scouring and dusting — because as much as I've tried, I'm just not there. Those tasks feel laborious to me, and while I would love to enjoy them, I just... don't. The one exception is, of course, vacuuming. It's hands-down the best chore, because the results are pretty instantaneous. And, despite the fact that I've been vacuuming since I was a kid, I still feel a bit like a magician since it's technically a machine that's doing all the hard work (and I'm mostly standing there and shuffling around a bit).
Anyway, the vacuum is a good reminder that there are a few things we can do to make cleaning bearable. Having the right supplies and equipment is high on the list, right above having a curated playlist or audiobook queued up. And if you don't know where to start when it comes to your cleaning supplies, then this list is for you.
Cleaning may be a b*tch, but here are 40 things that make it so much easier.
This article was originally published on