35 Clever Things That Make Your Backyard Useable In The Fall & Winter
Stay warm and cozy while you get fresh air.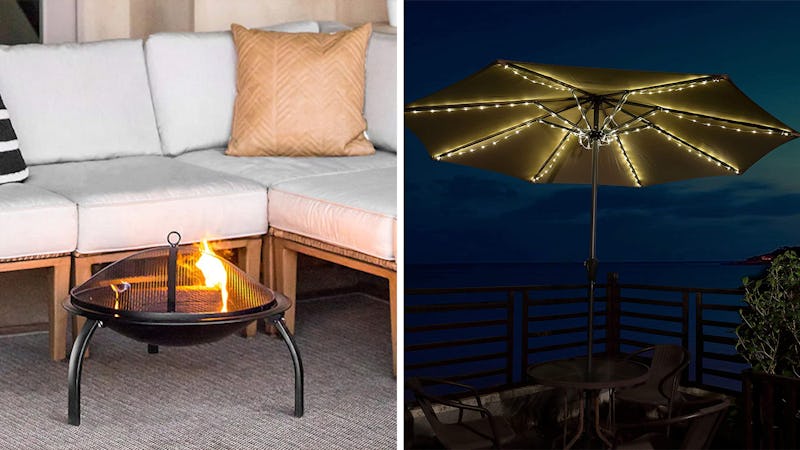 We may receive a portion of sales if you purchase a product through a link in this article.
The best part of summer is being able to use your backyard. I'm talking about grilling weeknight dinners, enjoying family time on the patio, and more — but all of it becomes a little less comfortable once the weather turns cold. What if you could use your backyard all year round, though? Enter: the clever products on Amazon that make your yard useable during any season.
I'm not talking about giant heated tents (those cost an arm and usually a leg). I'm talking about affordable home upgrades that even novice DIYers can tackle. Those include upgrades like sleek steel fire pits and remote-controlled heaters to keep your patio warm and inviting. I've also made sure to include string lights that cast a cozy ambiance when the sun goes down early in the winter, and even a heated buffet server — because cold food isn't always ideal.
It doesn't matter whether you're looking for things that'll upgrade your home for less or a rechargeable electronic hand warmer that doubles as a portable phone charger; Amazon's got the best selection at the lowest prices. So what are you waiting for? Your backyard is already great — but you can make it even better with the products from this list.
This article was originally published on