Here's Everything I'm Packing For My First Trip In Months
From the softest pair of sweatpants ever to a TSA-approved body-care set.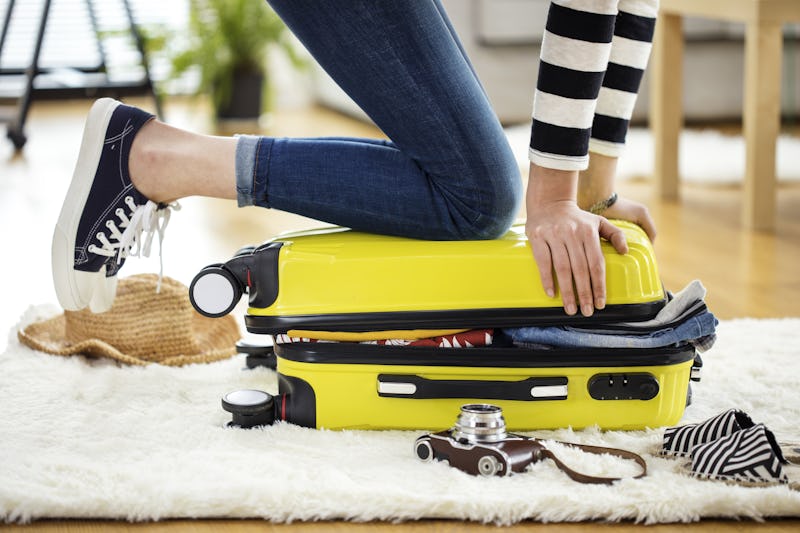 Sebra/Shutterstock
This summer, everyone seems to be posting their out-of-office messages and getting out of dodge—temporarily, at least. And it's not just that many of us were stuck indoors (or at least limited in our travel) for more than a year. It's also that people are playing a major game of catch-up on life milestones, which is how I've found myself spending the month of August traveling to Los Angeles for a wedding and to visit family, going to Chicago for my best friend's baby shower, heading to Seattle for another wedding, and then in Missouri to visit my new in-laws.
All to say: I'm basically the continental-United-States version of Carmen San Diego. I'm fully vaxxed and often masked, so while Covid-19 was and still is a big consideration, my packing situation is also a main concern. It's not so much how I'll possibly fit everything, so much as what I should even attempt to fit in the first place. I live and die by my carry-on—checked bag fees can @ me if they dare—so a trip like this requires some hard choices.
There are some obvious essentials, of course. A wear-everywhere dress? Check. Shoes that don't have a break-in period? Check. A body-care set that leaves skin comfortable, smooth, and definitely not ashy? Check, check, check. With that in mind, here's exactly what's making the cut.
We only include products that have been independently selected by Bustle's editorial team. However, we may receive a portion of sales if you purchase a product through a link in this article.