12 UK Destinations That Are Ideal For Solo Travellers
Whether you're looking for a city break or a few days by the beach.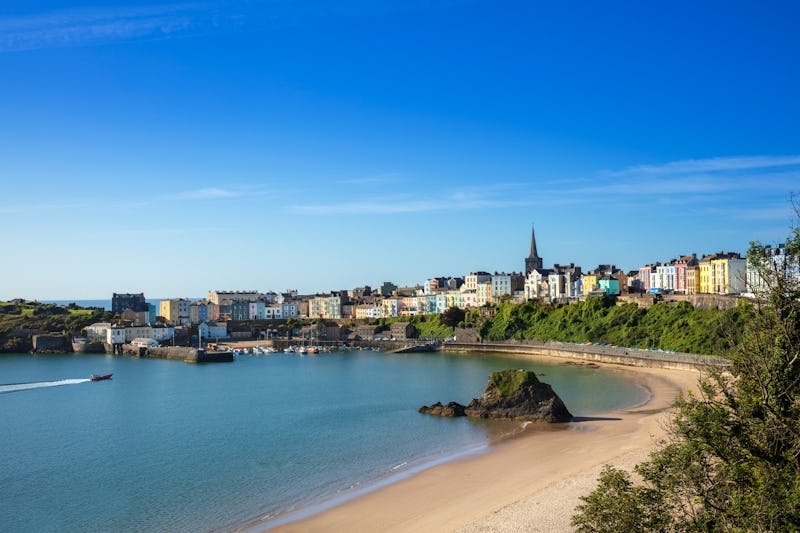 Alex Robinson Photography/Moment/Getty Images
For obvious reasons, the past year and a half has seen a huge rise in interest in staycations. UK-based vacation rental company Independent Cottages, for example, has experienced an increase of 300% in bookings, while the term "staycation" saw year-over-year growth of over 500% in 2020, according to Statista. And even when some travel restrictions were lifted for a short period last year, the holiday destination with the highest year-on-year growth on Google was in still the UK. Brits are booking in their close-to-home holidays like never before, and as COVID-19 continues to wreak havoc across the globe, perhaps this trend is here to stay(cation) (sorry).
Right now, group sizes for domestic holidays in England are limited to six people or two households. The same goes for Northern Ireland. In Scotland, the numbers are a little higher – depending on what "Level" your destination is in. Wales, on the other hand, has stated that "all holiday accommodation is now able to fully open" and it's likely the other three nations will follow suit within the next few months. However, despite restrictions lifting, some people may still be nervous to travel in groups. Or perhaps after a year of getting used to our own company will see an increase in solo holidays. Either way, if you like the sound of a mini break that you can enjoy all to yourself, the UK is actually a great place to travel alone.
Some practical advice before you starting planning: UK holiday accommodation is booking up fast, even for 2022, so if you want to go anywhere anytime soon, I'd get booking. And planning ahead will also help lower the cost of train travel, which can be pretty extortionate at times. Make sure you look around lots of different trainline sites to ensure you're getting the best deal. Plus – of course – always check the government website for COVID guidance and make sure your accommodation has a decent cancellation period.
All of this practical stuff aside, there are some really stunning areas of the UK that offer culture, amazing food, friendly locals, and unrivalled scenery. Here are a pick of the best.
This article was originally published on