5 Ways You Can Help People Affected By The Winter Storm In Texas
There are currently millions without power.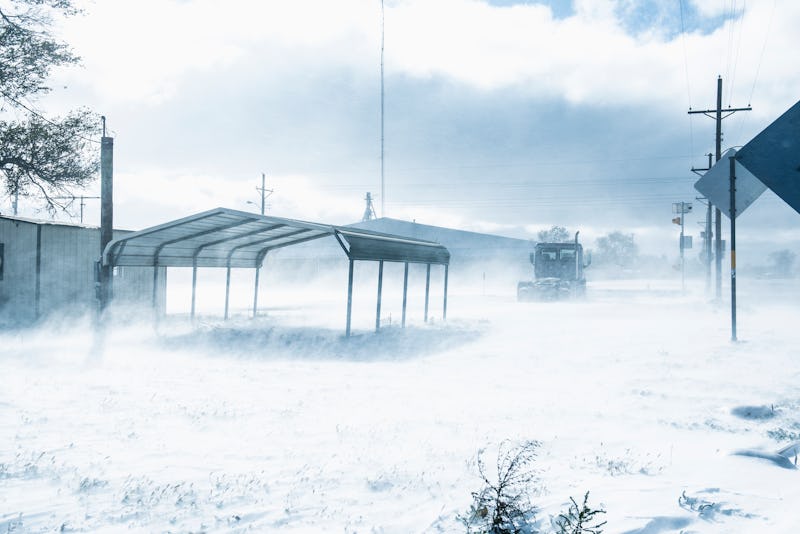 Jacobs Stock Photography/Photodisc/Getty Images
In northern Mexico and Texas, millions are without power during bitterly cold, snowy, and icy conditions. According to the National Weather Service, temperatures are reaching as low as 5 to 3 degrees below zero. With so many trying to survive without heat in the midst of such dangerously freezing conditions, it's important to know how to help people affected by the winter storm and power outages in Texas.
Additional resources are on the way to Texas since President Joe Biden declared a federal emergency throughout all 254 of the state's counties on Feb. 14 — but even as folks there are now eligible for direct federal assistance in the wake of these winter storms, the need for help is still urgent. This is especially true for those who are experiencing homelessness, as finding shelter, warmth, and food is particularly difficult and dangerous in the freezing temperatures, ice, and snow.
There are a number of ways to offer assistance, even if you're not in the state. If you're looking to help out, you can donate to community organizations committed to keeping housing insecure folks safe during the winter storm. You could also send essentials to nonprofits working to keep people safe and warm. Here are five different ways you can help people affected by the Texas winter storms.