You've Been Saying "Nutella" Wrong This Whole Time
Prepare to have your mind blown.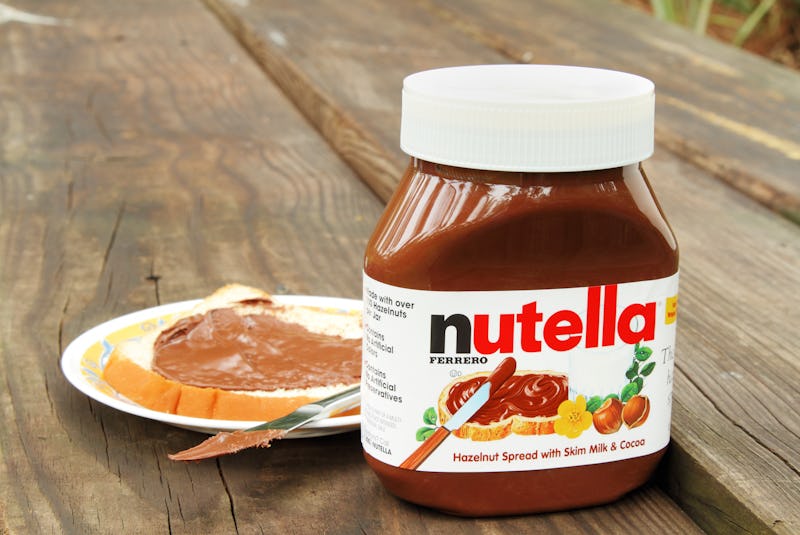 NoDerog/Getty
Sorry to break it to you, but you've probably been pronouncing Nutella wrong this entire time. Apparently, a massive 78% of Brits have been saying "NUT-ella" — and that, friends, is completely incorrect. To mark World Nutella Day on Feb. 5 – yes, it's a thing – the team behind the popular hazelnut and cocoa spread wants to settle the matter once and for all. So how do you pronounce "Nutella" correctly?
According to the Nutella team, the emphasis should actually be put on the "N'"and the "u" should sound like "OU" – as in, /oo/, like in "group" or "you" – therefore the correct pronunciation is "NOU- tella". Admittedly, this makes my fave toast topping sound distinctly posher than how I've been pronouncing it for the past decade.
According to Nutella's research, only 12% of the UK population pronounce Nutella the right way, while 6% think it's "NEW-tell-uh". The rest simply had no clue.
James Stewart, Marketing Director for Nutella, Ferrero UK & Ireland, said: "As Nutella is enjoyed in every corner of the world, there has long been some fun debates on how it should be pronounced. Our Nutella team wanted to share how we pronounce the iconic spread's name. But we don't mind how our fans decide to pronounce it - the most important thing to us is that you enjoy it!"
For £9.99, Nutella fans can celebrate World Nutella Day with their very own personalised jar, including postage and a gift box on the official website.