25 Manifestation Quotes From Lady Gaga, Oprah, & More
Ask and you just might receive.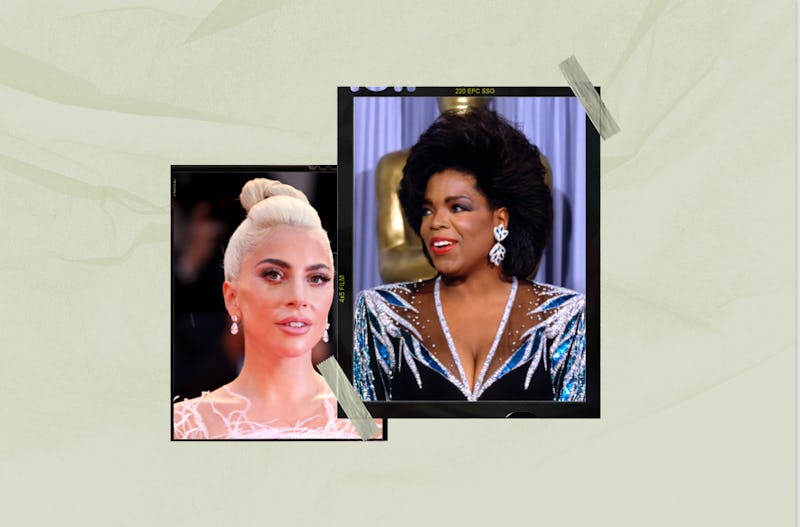 Franco Origlia/Getty Images Entertainment/Bob Riha Jr/Archive Photos/Getty Images
Intimidated by the concept of manifesting? No need. Think of it this way: manifesting is the practice of visualizing your goals until they exist. Oprah swears by it, and so does Lady Gaga. Their manifestation quotes, along with others from folks like Einstein and Maya Angelou, will encourage you to dream your biggest ambitions to life, too.
"We often think manifestation is some complicated practice where we need to sit, meditate, journal, and obsess over our desires," says Taylor Carr, a life coach specializing in manifestation. "But manifestation is simple." How you speak and envision your goals into existence — by writing down them down, creating on a vision board, or taking these quotes about manifesting to heart — is up to you. All you need is a clear vision of what you want.
It doesn't matter if you're hoping to conjure a cross-country move, a beach vacation, or something as simple as a regular parking spot. There's no manifestation rulebook that demarcates what you can and cannot wish into existence. "That includes large sums of money, the love of your life, a promotion at work, a brand new car, the home of your dreams, or even just an overall happier and more fulfilling life," says Carr. All you have to do is embrace manifesting as a lifestyle.
"Manifesting isn't a rigid process," Carr adds. "It's a way of being."
When you put your mind — and your manifestation practice — to something, you can achieve your wildest dreams. Use these 25 manifestation quotes to help guide you on the way.