Will Mercury Retrograde Mess With My Love Life?
It can bode well if you're prepared to slow down.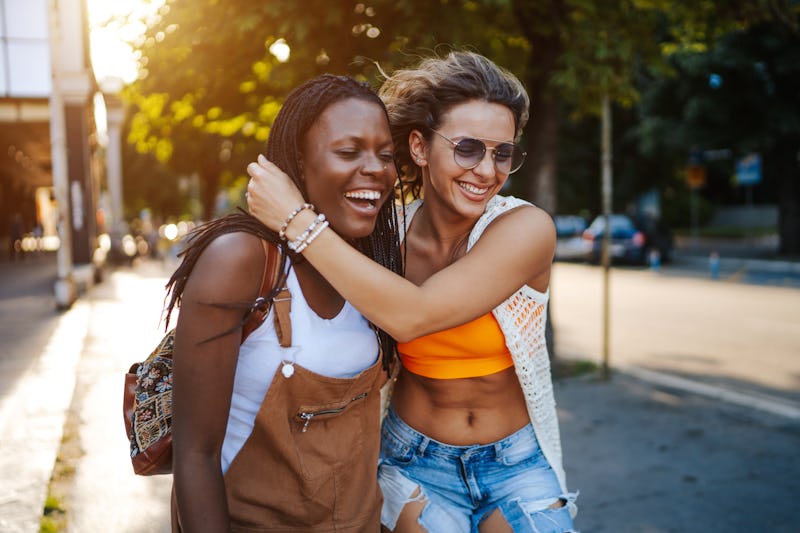 bojanstory/E+/Getty Images
In case you have yet to experience the frustrating effects of the most dreaded astrological phenomenon, we are currently in the middle of Mercury retrograde spring 2021. This spring's Mercury retrograde, which began on May 29 and lasts through June 22, is occurring in Gemini, Mercury's ruling planet. Misunderstandings, communication issues, and setback are in store for us all, which doesn't exactly bode well for relationships at this time. However, retrogrades affect each zodiac sign differently, and some may not feel its effects as much as others. But if you're a Sagittarius, be prepared as Mercury retrograde spring 2021 will affect your love life the most.
"Retrogrades turn the energy of a planet more inward and make us more reflective about that part of our lives," Tenae Stewart, professional witch and astrologer, tells Bustle. "Since Mercury rules communication, we find ourselves reflecting on how we can be better communicators during this time, whether it's in our romantic relationships or otherwise."
Clear communication is one of the most important things to have in a relationship. But since Mercury is retrograde is in its home sign of Gemini, this one's bound to be a "doozy" for some people's love and sex lives.
However, it's not all bad. According to Kyla Derkach, astrologer and founder of Hatha Astro, this Mercury retrograde, is a good time to do some reflecting on the past. For some, exes may come back, but for others, it's a good time to heal heart-related wounds.
"Mercury retrograde can be good for love and connection if you are prepared to slow down," Derkach says. "Just beware of putting your foot in your mouth and saying something you might regret!"
That said, here's how Mercury retrograde spring 2021 will affect your love life, based on your zodiac sign.
Sources
Kyla Derkach, astrologer and founder of Hatha Astro
Tenae Stewart, professional witch and astrologer