11 Of The Most Instagrammable Christmas Markets In The UK
Because it wouldn't be the festive season without them.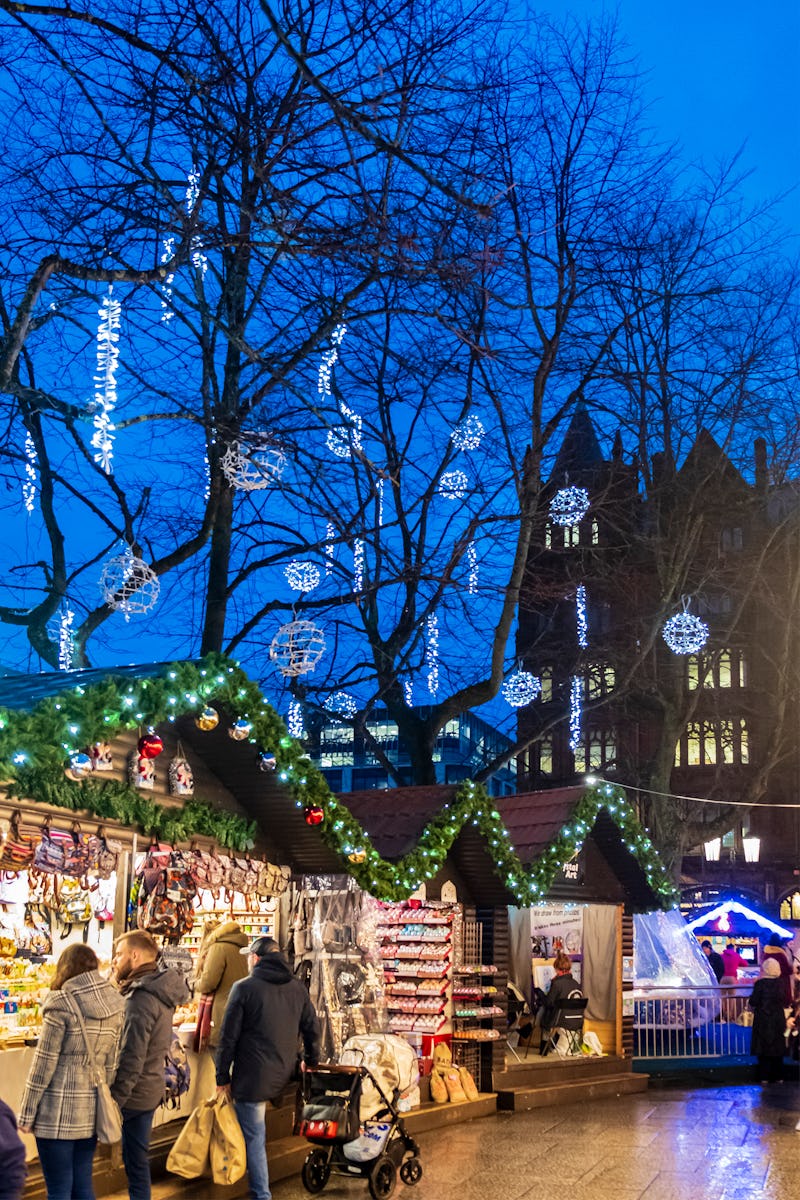 Orietta Gaspari/iStock Unreleased/Getty Images
This year Christmas markets across the UK are back with a bang, and following months of restrictions, they're bigger and better than ever. Is there a more festive way to spend a cold winter evening than surrounded by good food, mulled wine, and Christmassy tidbits? I don't think so.
With city streets adorned with twinkling lights, carousels, and winter cabins selling mugs of steaming hot cocoa — Christmas markets are a surefire way to soak up some festive joy. Not only can you stock up on presents to buy for friends and family, but it's also an excellent place to create some cute content for the 'gram. Think of all the snow-covered chalets and the reindeer lights!
From cute cabins along London's Southbank to stalls right outside Winchester Cathedral, there are markets up and down the UK that would make the perfect backdrop for a festive IG post. It's time to dig out your best cosy Christmas jumper (the cheesier the better), warm gloves, and boots, and venture out the house.
There are also plenty of places to find stocking fillers for friends and family in these markets but if you're thinking of slightly more substantial gifts for your loved ones make sure to check out our decadent Christmas gift guide or even our collection of the best gifts for the TV lover in your life.
In the meantime, keep reading to find out about the UK's most Instagrammable markets and where to find them.