17 New Year's Day Deals & Freebies To Help You Start Your Year Off Right
Ring in 2021 with a happy wallet.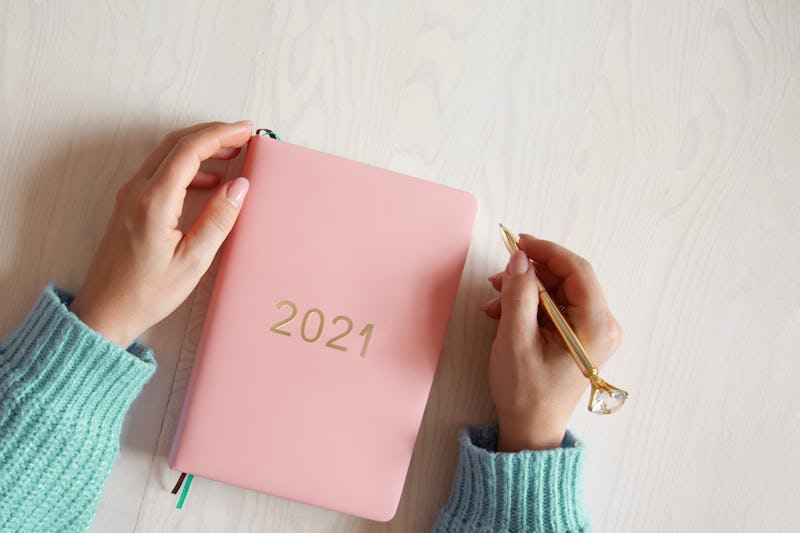 Shutterstock
For some people, holidays are a time to relax, log off, and do as little as possible. For others, it's a great time to shop and scope out a few good deals. If you're more the latter, you'll want to make sure you know all about the New Year's Day 2021 deals and freebies available. Starting off the new year saving money isn't a bad way to begin, right?
Because the holiday is piggybacking off the last day of the year, end-of-year clearance sales are still aplenty. Stores are still trying to get rid of their inventory, so now is the time to take advantage of a huge saving opportunity. Whether you're stockpiling sweaters for next year, looking for discounted holiday decor, upgrading your furniture, or revamping your whole style, New Year's Day sales are going to be hugely resourceful. While stores will have COVID-19-related shopping restrictions, they'll likely still be open and offering sales to make your trip worth it. Many of these deals are also available online so you don't need to brave the store or even brave putting on pants.
If you missed out on Black Friday or Cyber Monday, now is your chance to get that epic sale price you deserve. Of course, if you want to do absolutely nothing on New Year's Day, that's cool too. After the year we've all had, you've more than earned some R&R. Fortunately, a lot of these deals will be running through the first week of January. Happy New Year and happy saving.
This article was originally published on