5 Of The Most Controversial Nigella Lawson Recipes
From double buttered toast to Marmite pasta.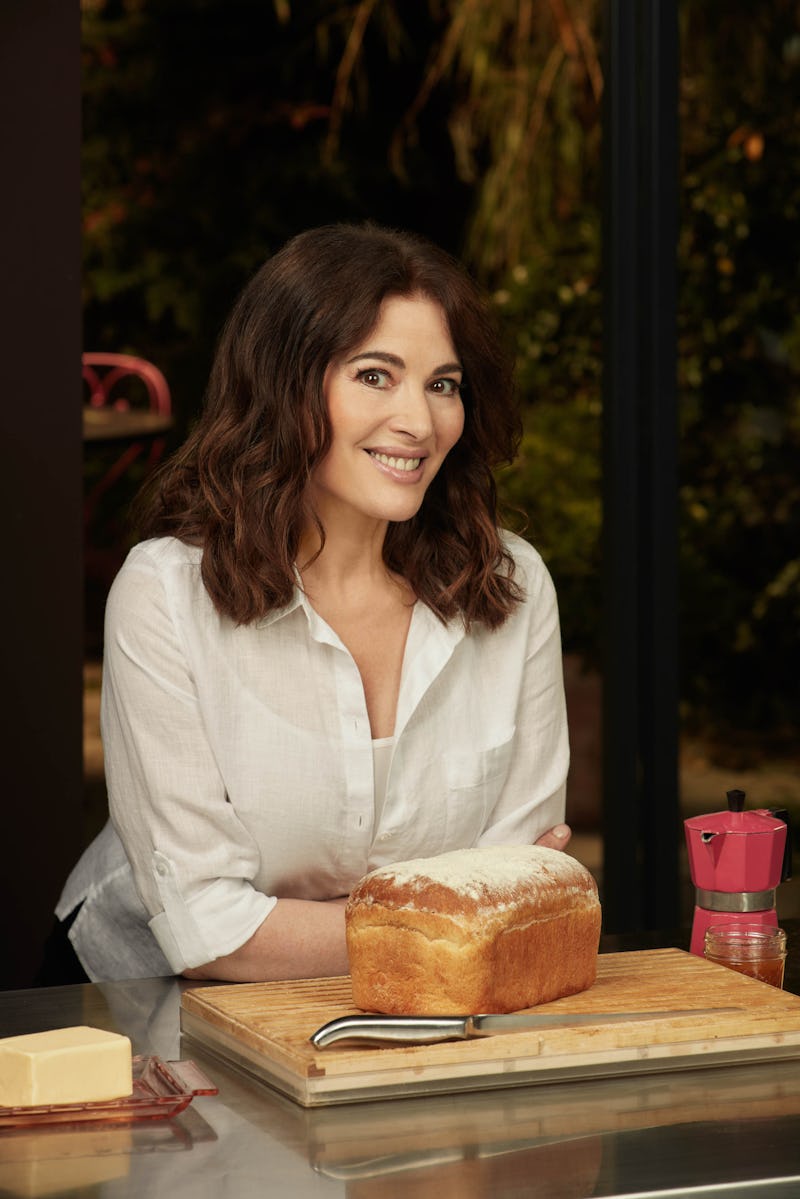 BBC/Jay Brookes
Nigella Lawson is a chef who knows how to get people talking. Whether you're a huge fan or not, you have to admit that she knows what's she's doing and how to work her audience in a clever and memorable way. Some of the most controversial Nigella Lawson recipes over the years have featured everything from banana skins to CSI-worthy plastic gloves. And let's not forget her unique way of pronouncing microwave ("meecro-wah-vay"), which will remain as a personal highlight of 2020.
There was also that recent recipe that has caused national — scrap that — global uproar: her double-buttered toast. It even reached national news status when it was featured on the 10 o'clock BBC news on Nov. 18. Along with Brexit deals and coronavirus vaccines, the broadcaster clearly considered Nigella's toast recipe to be news-worthy enough that it deserved a top spot in the evening's programming. As well as every British tabloid in the country, U.S. news sites such as CNN have even started to pick up the story, making it a talking point across the pond, too.
But why exactly has Nigella's buttery toast become such a hot topic? And what other food controversies has the chef been at the heart of over the years? Here are the top five.