How To Make The Perfect Christmas Dinner, According To Nigella Lawson
The TV chef has some top kitchen tips that will make whipping up a festive feast easy.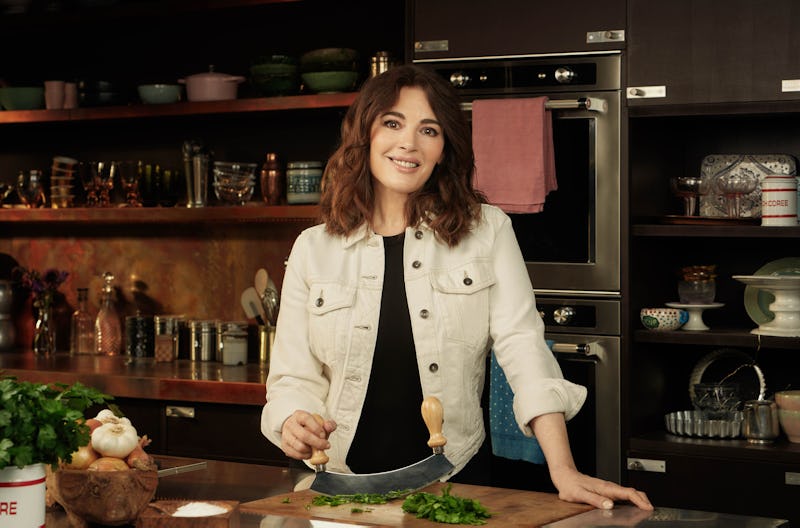 BBC
It's evident by now the festive season will be looking a whole lot different this year. And with lockdowns and social restrictions in place, many face the daunting prospect of having to cook Christmas dinner alone for the very first time. Thankfully, throughout her many years wowing audiences with her culinary talents, Nigella Lawson has conjured up an abundance of seasonal kitchen secrets, many of which could help ensure your 2020 Christmas feast lives up to expectations. So, if you're in search of some much-needed guidance, here are some of Nigella Lawson's best Christmas dinner tips that will help take your yuletide festivities to the next level.
Although most of us are already more than familiar with the classic Christmas lunch and all its glorious trimmings, there's a lot more that goes into the festive dish than perhaps first meets the eye. No one can attest to this more than everyone's favourite TV domestic goddess, and these Nigella-approved tips cover everything from kitchen preparations, to stock-checks, leftovers, and more — and they've arrived just in time to help ease the stress of cooking Christmas dinner in quarantine.
I'd wish you good luck, but with Nigella's expert advice at your disposal, you probably aren't going to need it.