How To Do Pancake Day Like Nigella
Seven of her best recipes to try on Shrove Tuesday.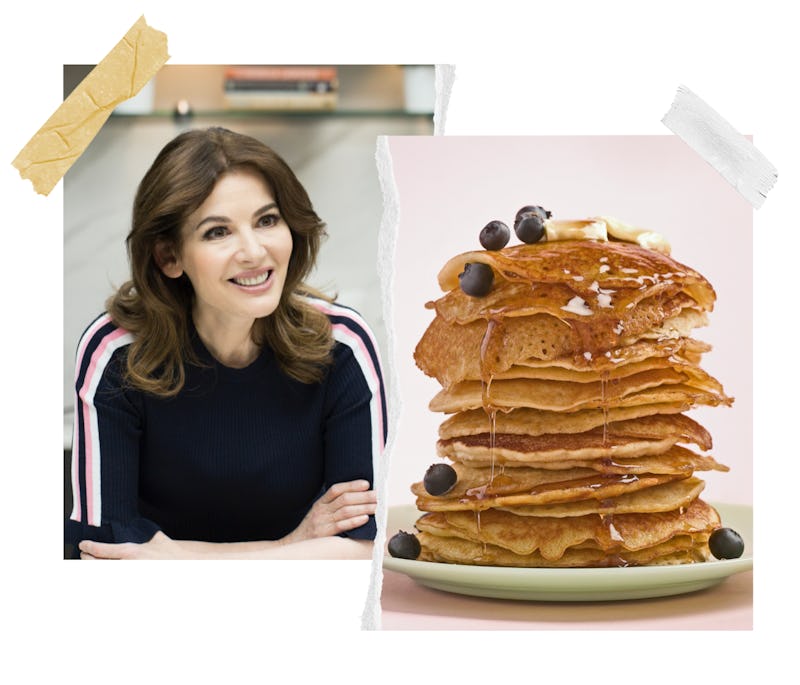 Anne-Marie Jackson / RF Pictures / Getty
With calendars empty due to lockdowns across the UK, and the beginning of 2021 looking – well, let's face it – bleak, you'd be forgiven for clutching to any form of event. But a food-based event in particular? Sign me up. Pancake Day has arrived, offering up a smidgen of excitement in the monotonous world of lockdown. So where better to look than to Queen Nigella Lawson for the best pancake recipes for Pancake Day.
Shrove Tuesday might mark the night before the start of Lent in Christian teachings, but Pancake Day has become a widely celebrated family event, whatever your beliefs. Whether you love sweet or savoury, American pancakes or crêpes, there's a recipe out there for you. But if you're looking for something extraordinary? Nigella's your go-to. Here are the most indulgent ways with pancakes, according to Nigella Lawson herself.