Nomadland Doesn't Have To Be Restricted To Van Life
Would you trade in city living for a life on a narrowboat?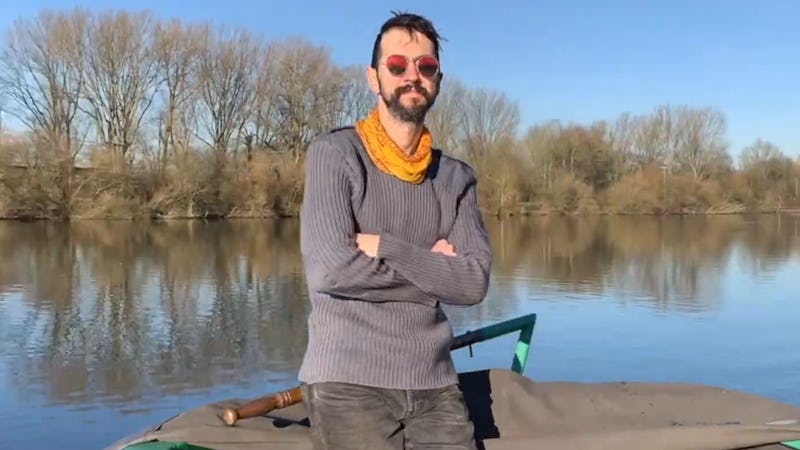 Narrowboats are a familiar sight on English canals. The United Kingdom's canal system was a crucial nationwide transport network during the Industrial Revolution, but with the rise of railways, commercial canal traffic stalled out around the 1970s, leaving a surplus of narrowboats that are uniquely equipped to navigate the slim English waterways.
Myles McDowell is an ex-circus performer who took the plunge into the boat life by moving into just one of these narrowboats. He and his wife were renting in London, but they found the high costs to be detrimental to their savings plan. So they decided to downsize and move to a narrowboat, which they could actually own. Unlike many boat-lifers who've taken the plunge toward the floating life during the pandemic, McDowell has been living on the boat for eight years.
McDowell documents his journey in great detail on his YouTube channel, educating others on what it's really like to live like this. His videos show everything from how to empty the toilet tank to what it's like to self-isolate during lockdown when you live on a river. At the time of filming, McDowell was based on the Grand Union Canal, heading toward the river Thames. He tells Bustle that one of the biggest appeals of living on a narrowboat is the flexibility to move when you're in need of new scenery.
Have you subscribed to Bustle Digital Group on YouTube?
Executive Producer: Whitney Buxton Executive Creative Director: Lauren Sofair Supervising Producer: Irina Dvalidze Producer: Lauren Tegtmeyer Post Supervisor: Amy Eakin Editor: Jenny Kim Motion Designer: Jeff Donlan