Online UK Hobby Groups To Join Right Now
Eight virtual activities to get you through until summer.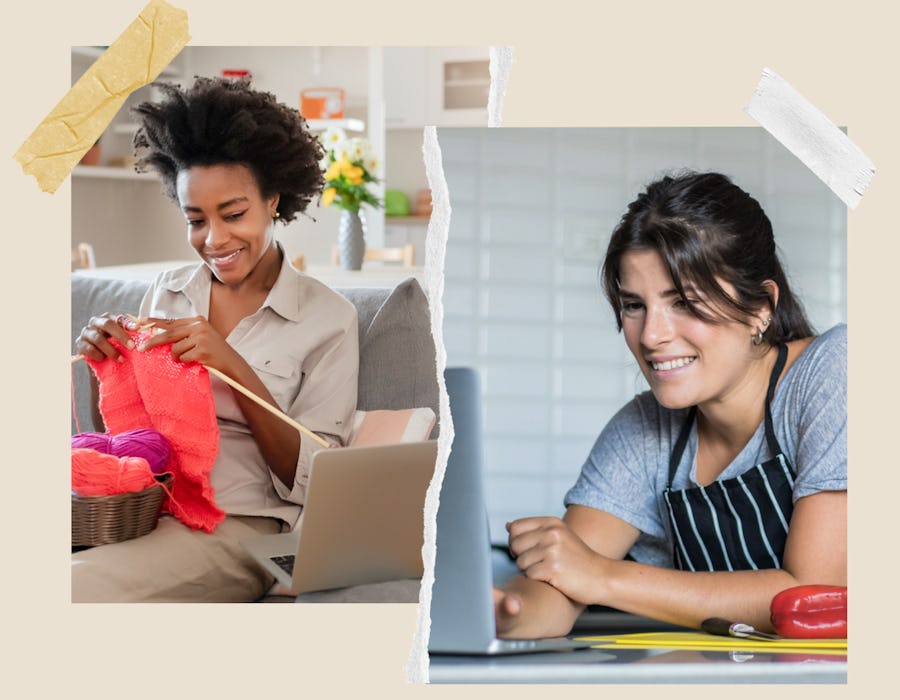 PixelsEffect/ Nicolas Menijes / EyeEm / Getty
From gym classes to catch ups with mates, our social lives remain well and truly digital as the UK continues to endure lockdown and social distancing restrictions. But with the one-year lockdown anniversary having been and gone, you may be looking to for a new hobby to see your through until summer. To help, I've found eight online hobby groups to join right now.
The last year has been an adjustment to say the least, and many of us have tried a number of different virtual activities to help stay active, entertained, and, most importantly, connected. Across the country, a vast number of groups and clubs have adapted their workshops and classes to be held via the internet. What once seemed unthinkable (dancing around your living room in front of a laptop, for example, or doing a life drawing class from the comfort of your own home) is now totally normal. Unsurprisingly, Ofcom reported that the proportion of people logging into video calls doubled during lockdown, with the virtual meeting app Zoom seeing a 2,000% rise in new accounts.
While most are hungry for IRL events to return, online hobbies are the next best thing, and below are eight options to get your started.