45 Problems You Thought Would Cost A Ton But Can Be Solved For Under $35
We only recommend products we love and that we think you will, too. We may receive a portion of sales from products purchased from this article, which was written by our Commerce team.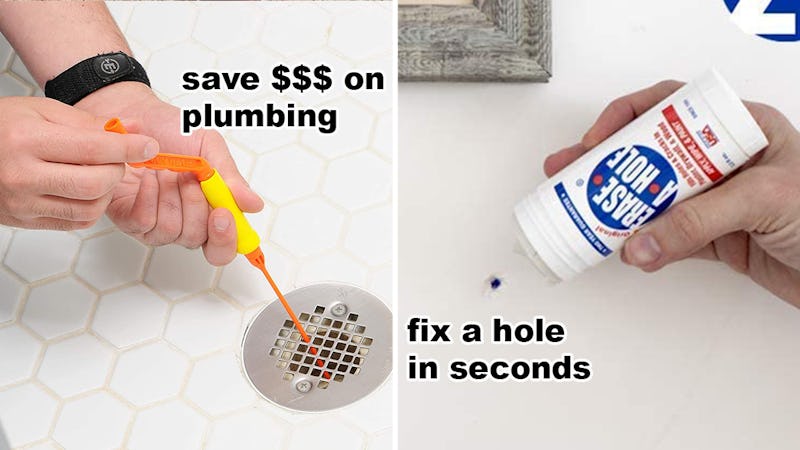 There are so many everyday problems that I honestly ignore because I don't have time to search for solutions. There's a broken strap on my favorite bag, my forever dull kitchen knives, or spending too much on takeout (probably because of my dull knives). But the solutions are out there, and they don't even cost a ton because they're all under $35.
So, I finally sat down and took the time to find all of the products on Amazon that solve things like a ripped couch. Yes, there's a couch repair kit on this list with over 10 colors and even a small spatula. Or what about a clogged drain, small shoes, or a lost wallet? Yup, there's a drain unclogger, a shoe stretching spray, and a BlueTooth tile for your wallet. Plus, an adhesive fridge alarm that's probably the easiest solution on this list.
This list tackles 45 problems, so look through and finally start organizing scattered batteries, getting the rust off an old grill, adding more outlets to your home (yay, more spots for chargers), and more. Oh, and for those dull knives and too much takeout? Grab the sectioned meal-prep containers and the knife sharpener that comes with a safety glove.
This article was originally published on