How To Tell If It's Time To Spend The Holidays With Your Partner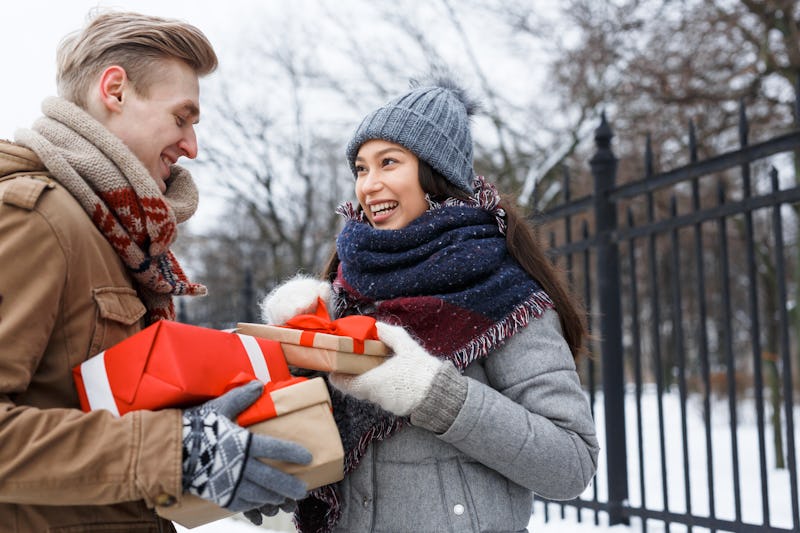 Shutterstock
If you only started dating someone this year, you may be wondering whether you should ask them to spend the holidays with you or not. While the holiday season can bring you and your partner much closer together, is can also give your relationship some added stress. Since it's going to be your first holiday season as a couple, you never know which way it's going to go. With the holidays being right around the corner, it's about that time to discuss your plans especially if you're thinking of asking your partner to spend the holidays with you. But is your relationship actually ready for it this year?
"The holidays are stressful for everyone," Ashley Campana, matchmaker with Lisa Clampitt Matchmaking, tells Bustle. "Multiply that by two people together for the holidays, a dash of family, and a sprinkle of expectations, and it's a likely scenario that the stress level will be higher than it would be alone."
There's no set timeframe for how long you should be dating someone before you spend the holidays with them. As dating coach Anna Morgenstern, tells Bustle, "It's less about how long you've been with your partner, and more about how far the relationship has progressed."
Every relationship moves at its own pace. While inviting your partner to come home for the holidays can seem like a harmless idea, navigating the holiday season in a new relationship can be really challenging. Here are some things you may want to consider first, according to experts.