These 15 Things Will Make Your Tiny Space Feel So Much Bigger
Furniture that doubles as storage? Check.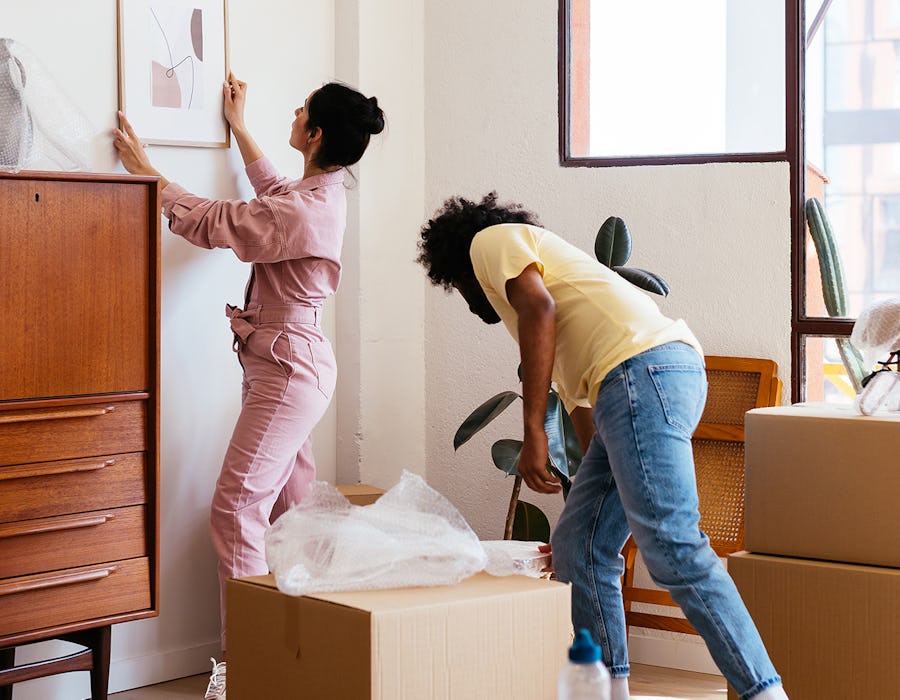 BonninStudio/Stocksy
As cozy as they are, small spaces call for some extra TLC. You can give your home this extra care by purchasing one-and-done items — think statement full-length mirrors and multi-use storage — that maximize your floor plan and allow for the occasional dance party with minimal damage to the surrounding furniture.
Thankfully, some of TikTok's favorite professional organizers also have tips to help make small apartments feel bigger by focusing on tidiness and overall order. Allie Shaw, a Toronto-based organizer who works with clients to declutter their homes, thinks strategic storage is a must. "Where you store things can help, especially in small, tight spaces," she tells Bustle. She also encourages people to start with a foundation of identifying how often they reach for certain items and utilizing multipurpose storage to consolidate essentials while creating more open space.
Whether you're giving your humble abode a full-on makeover or just going for subtle adjustments, these items and hands-on tips will make your space look way bigger than it did before.
We at Bustle only include products that have been independently selected by our editors. We may receive a portion of sales if you purchase a product through a link in this article.
Sources:
Allie Shaw, professional organizer and certified organizational specialist
Stetson Sundin & Margaret Sundin-McCann, professional organizers and CEOs of organizing company Everything Envy
Lydia Amerson & Hannah Ian, professional organizers and founders of organizing company Stored Simply
Kayleen Kelly, professional organizer and home organization educator